Poll #3: quicky animation
We're back with the loop animation poll! Last week we showed you a little preview of what's to come in the poll options. Miro rendered a few more WIP images and now we have 4 poll options to choose from.
You guys probably know the drill by now, but this is the part where I mention that Miro's making a rough, one loop WIP animation of the winning option. Therefore, the animation will not reflect the final quality of the upcoming DLC. (Nevertheless that doesn't mean it's going to be any less fun to look at. 😛 )
Finally, before I lose your attention to all the sexy pictures, STAY WITH ME. Just one more second.
I need to let you know that we're not sure yet whether we'll post the animation next week or the week after because I'm running off on holiday next week. So the WIP update #19 may be one week late. Okay, that's all.
Now, go check out the poll images!
Just like last time, you can expect these images to give you an idea of the poses and angles that'll be used in the animation. How should Sayako and Cerene continue with their little backstage adventure?
Option #A: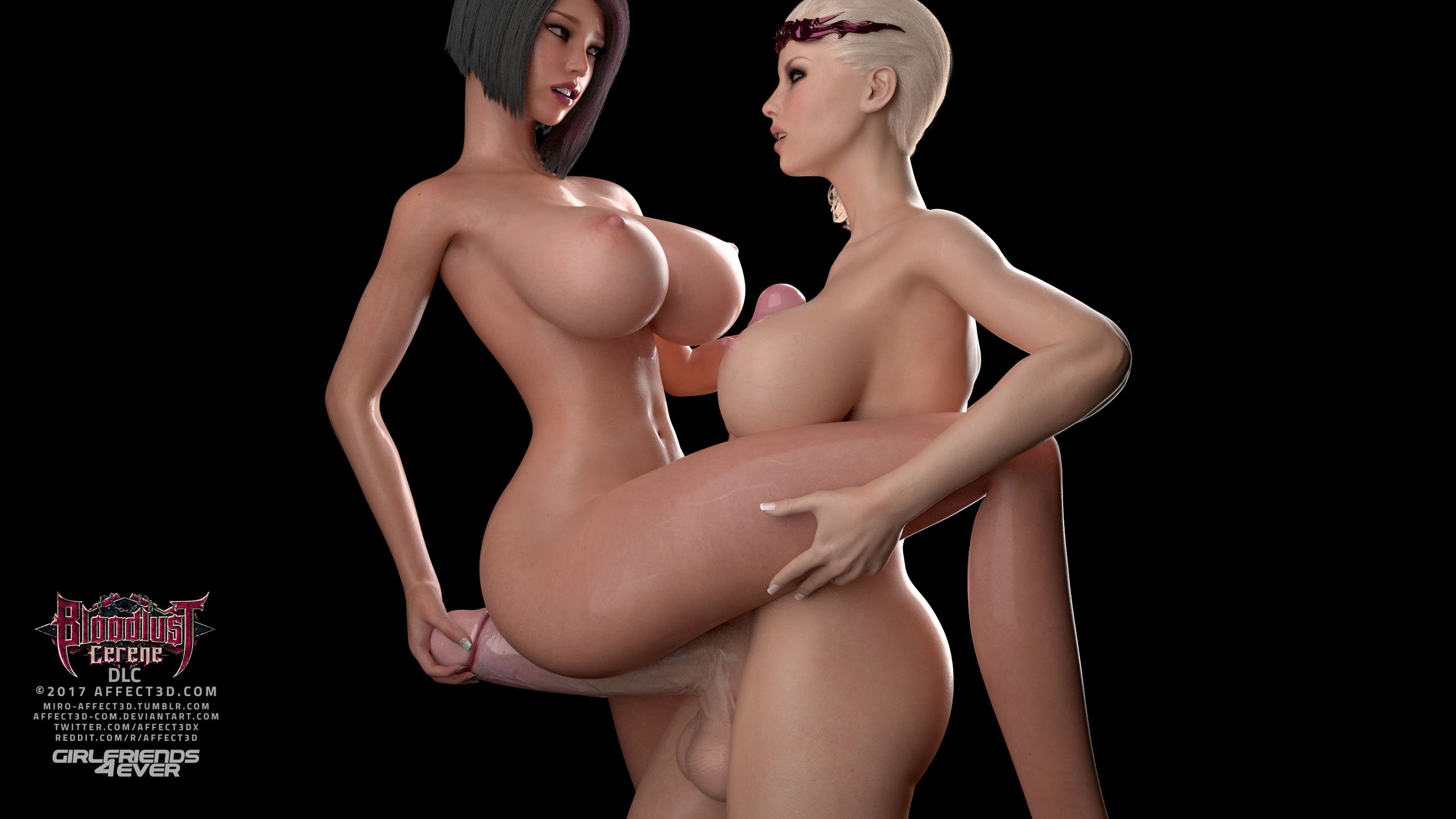 Option #B:
Option #C: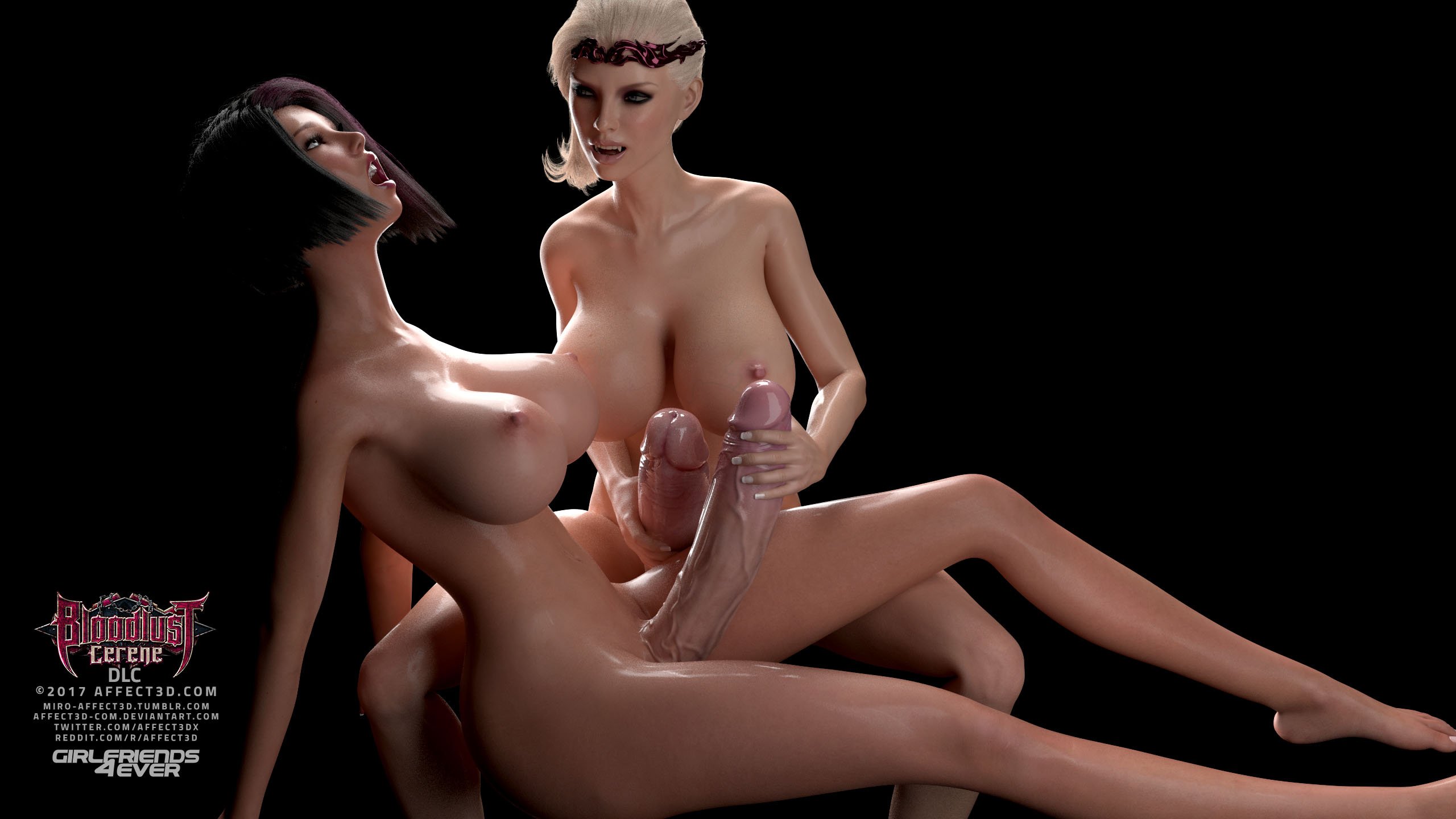 Option #D: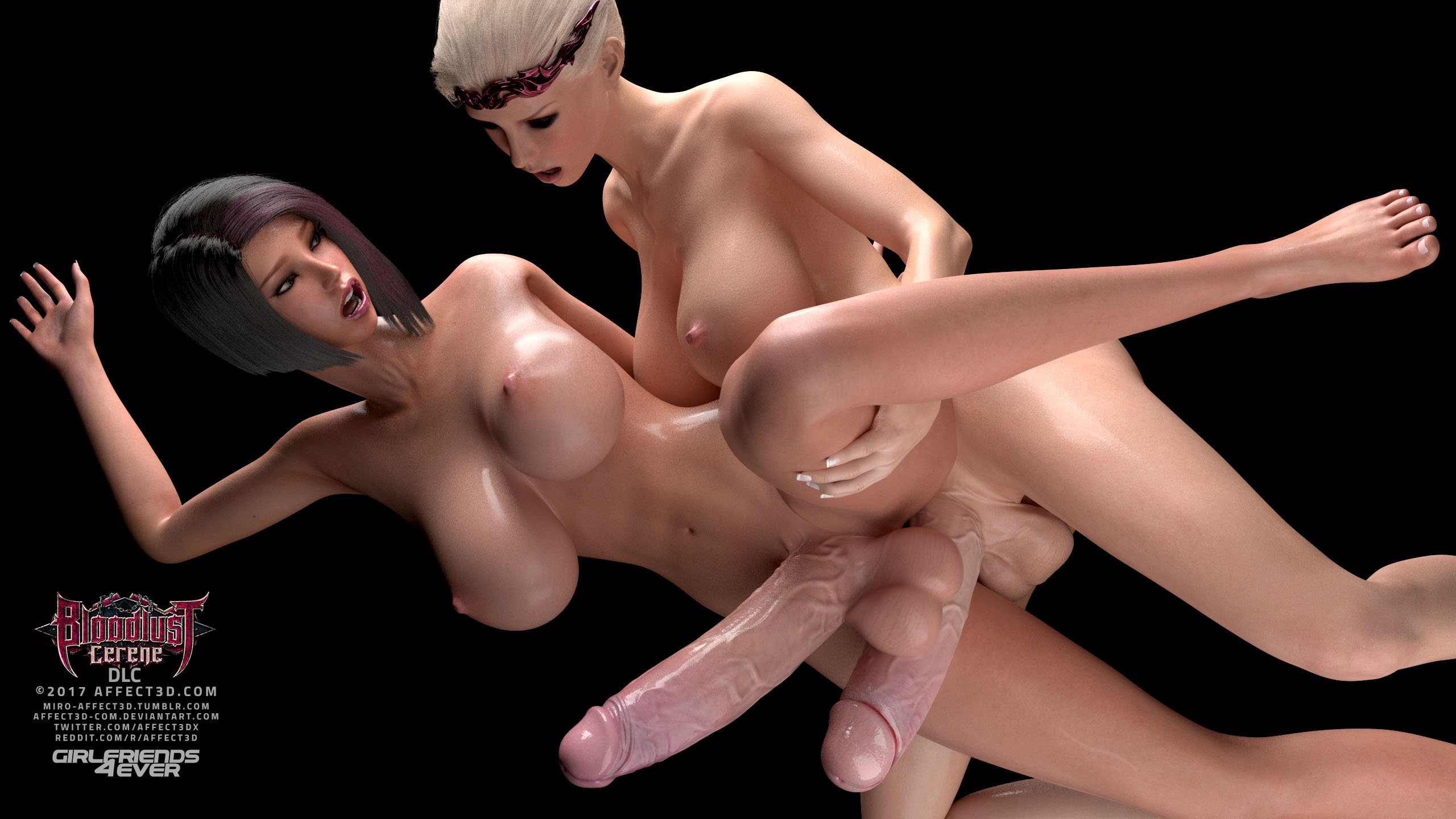 Vote for your favourite scenario in the poll below.
Miro will make a quick and dirty one loop animation of the winning option! 😉
Take your votes here:
What position should Sayako and Cerene get into for a quick animation?
1007 votes - 34% of all votes

989 votes - 33% of all votes

490 votes - 17% of all votes

475 votes - 16% of all votes
Total Votes: 2961
November 9, 2017
-
November 14, 2017
Voting is closed
Don't forget to vote because the poll close on Tuesday (14 November!)
As always, visit the Bloodlust WIP Forum thread for frequent updates on the Bloodlust Dick Girl DLC!