Poll #4: WIP Animation!
Welcome back for the Weekly WIP Update. The WIP animation of poll #4 is done, so we're posting it here today. 😀
As always a small reminder: this is a quick and rough WIP animation to still our cravings for dickgirl action whilst the DLC is being finalized. It does not represent the final quality you will see in the DLC. Enjoy the WIP animation!
Bloodlust: Cerene DLC – Status Update
Our current goal is to get all the scenes through QA testing by the end of 2017, which means that we will not be able to release the final product this year. We cannot state a definite release date at this point; the DLC will be released when everything is ready.
Specifically, this means that first:
All scenes must undergo multiple QA tests before we can release;
The trailer must be completed, reviewed and finalized for release;
The Software version of the DLC must be completed, tested and finalized for release.
The Software version of the DLC will be similar to the G4E software, which means we'll also add a fun stuff section! 😉
To give you an idea of what's included with the fun stuff, we'll bring back Cerene's 2o incher  – animated this time! – in this position as well. (Note: the fun stuff version will only include Cerene dickgirl and Sophia.)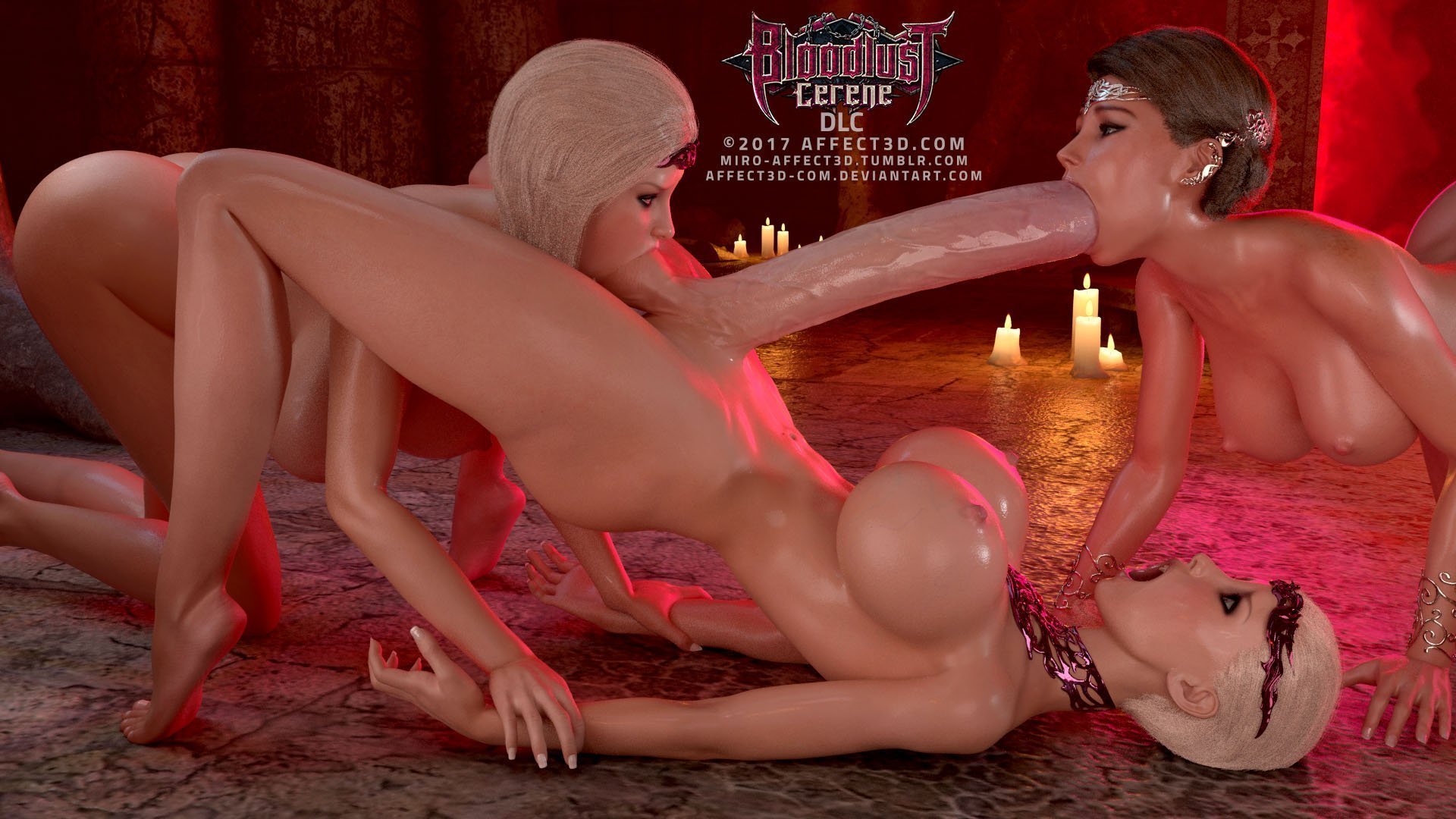 The DLC itself is basically going to be the same length as a full release. There are 5 scenes in total, of which scene 1 and 2 together are over 10 minutes long and scene 4 is the longest sex scene with 2(!) cum shots.
Currently, we have done the first QA reviews with 2 scenes.
Although it's a shame we will not be able to release this year, we're working hard to make sure the release will be a high quality, sexy product that everyone can enjoy. 🙂
Bloodlust: Cerene DLC – Event Page Preview
Here are some previews of what the design of the Event Page currently looks like!
Also, Miro decided on a subtitle for the DLC, which is going to be Royal Descent. The subtitle is going to be featured in the logo of the DLC.  This is what the logo looks like: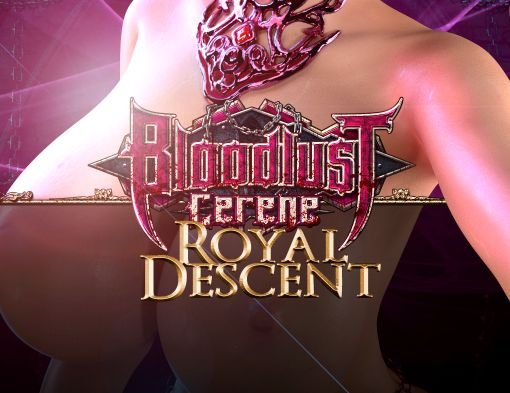 Here is a preview of the current, full page design: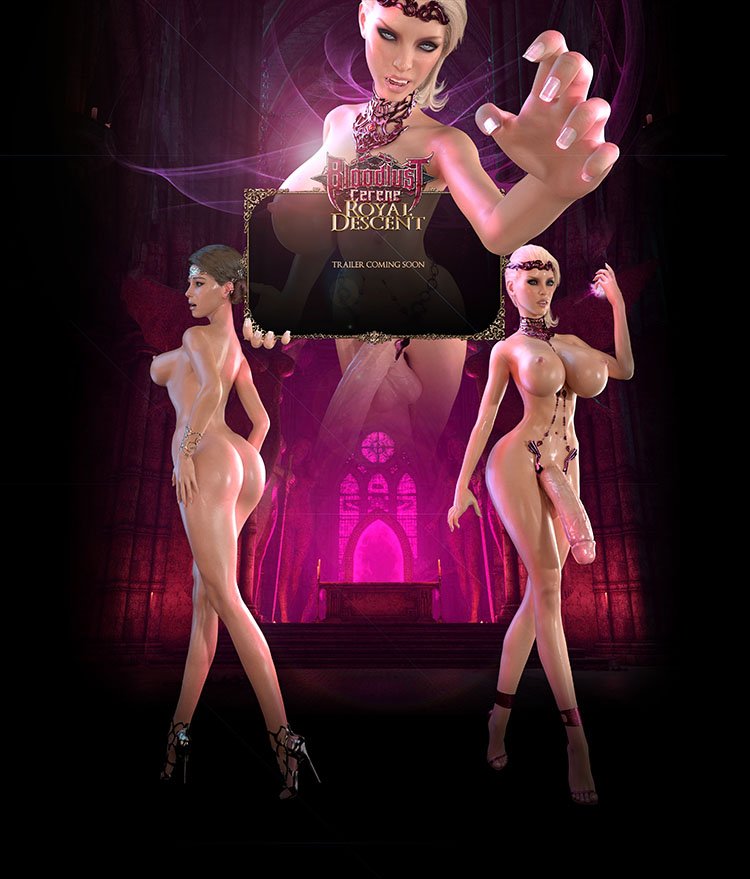 As always, visit the Bloodlust WIP Forum thread for frequent updates on the Bloodlust Dickgirl DLC.