DLC Preview Image
We're kicking off this week's WIP update with a bang! (Excuse the pun.)
Here's a preview shot from DLC scene 4. It looks like Sophia has no qualms with Cerene's thick cock conquering her pussy…or is something else being conquered? (Is it just me or does anyone else hear Tristan weeping?)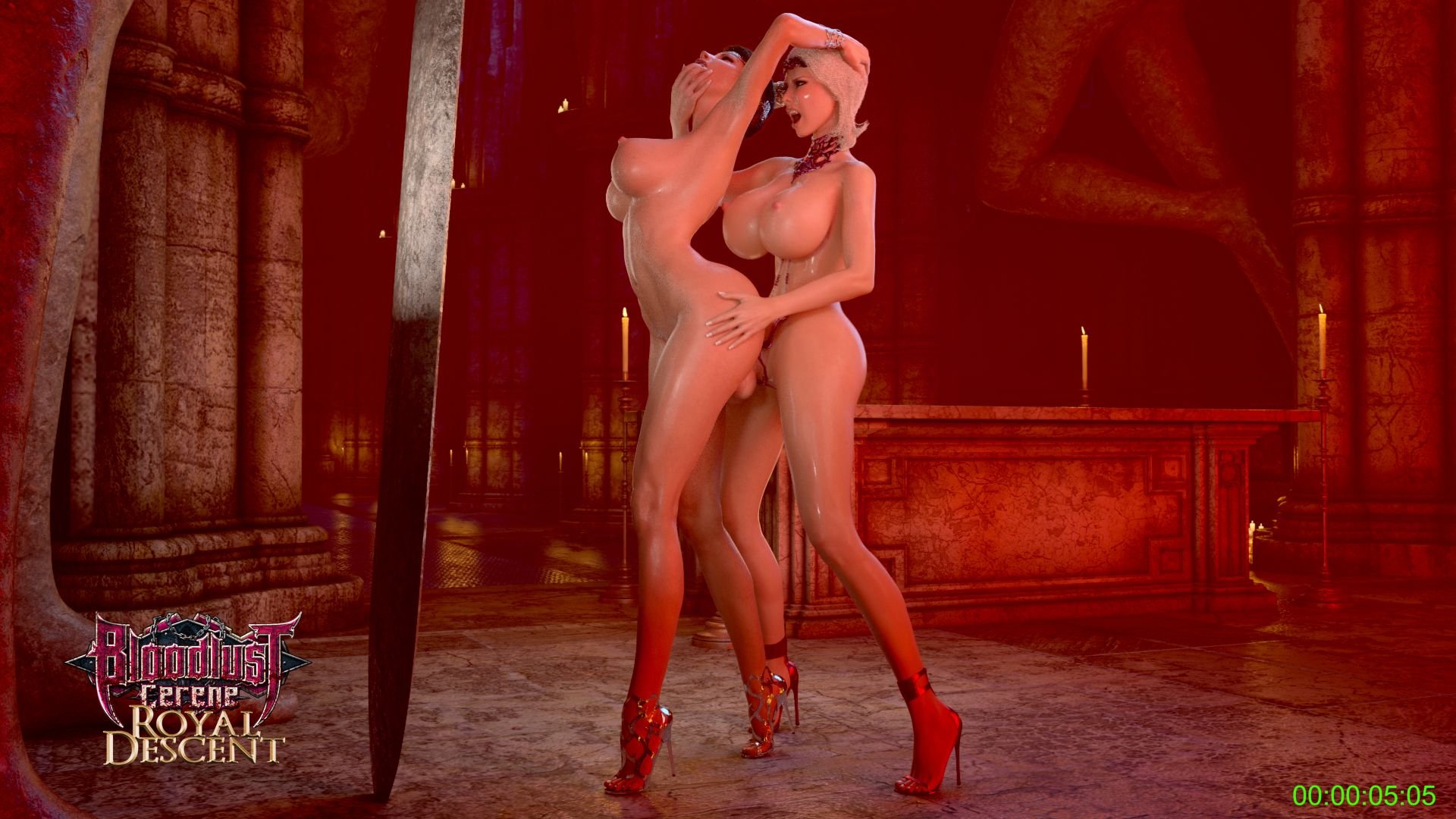 DLC Status Update
Good news. We've completely finalized DLC scene 5 after our all QA rounds, hurray! 😀 In the meantime we're taking our time to properly review scene 4 as it contains the bulk of the sex scenes and the cum shots. It's gonna be a wild ride to say the least.
We've also made some good progress with the software.
Check out the DLC Event Page to see QA status updates for each scene and the software.
As always, visit the Bloodlust WIP Forum thread for frequent updates on the Bloodlust Dickgirl DLC.