DLC Status Update
We've completed the QA sessions for DLC scene 1 this week, which means the production team finalized scene 1! Two down, three more to go. We'll continue this trend and keep progressing with the completion of the other scenes. 🙂
DLC Scene 1 Preview Images
We thought this was a good moment to show some preview images of the reunion between our main cast. Up until now we have only revealed preview shots of Cerene and Sophia, but prince Tristan enters the stage as well.
In fact, this scene picks up right where we left off at the end of Bloodlust: Cerene. Remember that closing line of Cerene? "You two are going to be so much fun."
Let's entertain that thought. How do you think Cerene intends to play with Tristan and Sophia? What do you want to happen? What do you not want to happen? Let us know in the comment section! 😀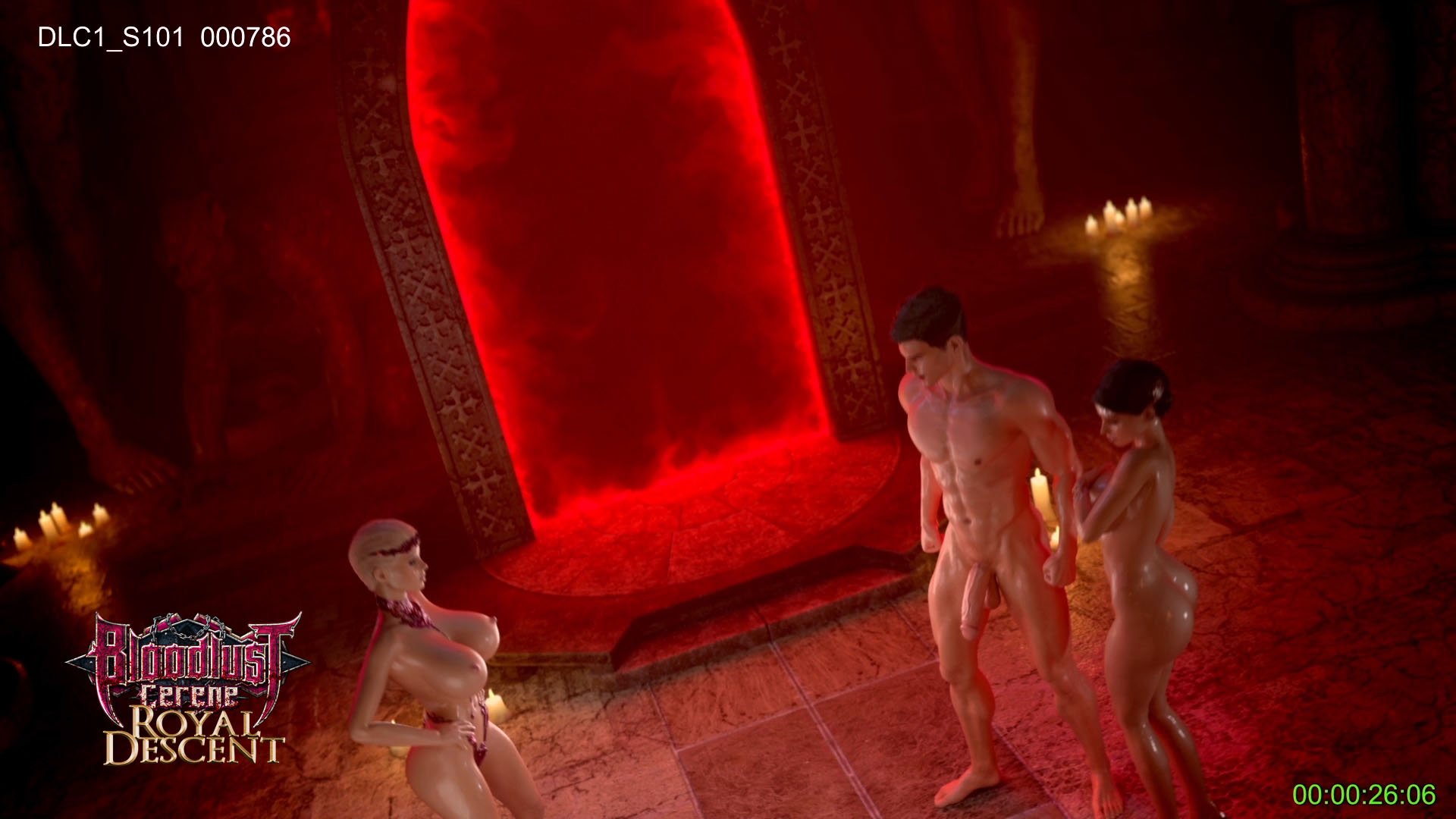 Prince Tristan and Duchess Sophia confront Cerene.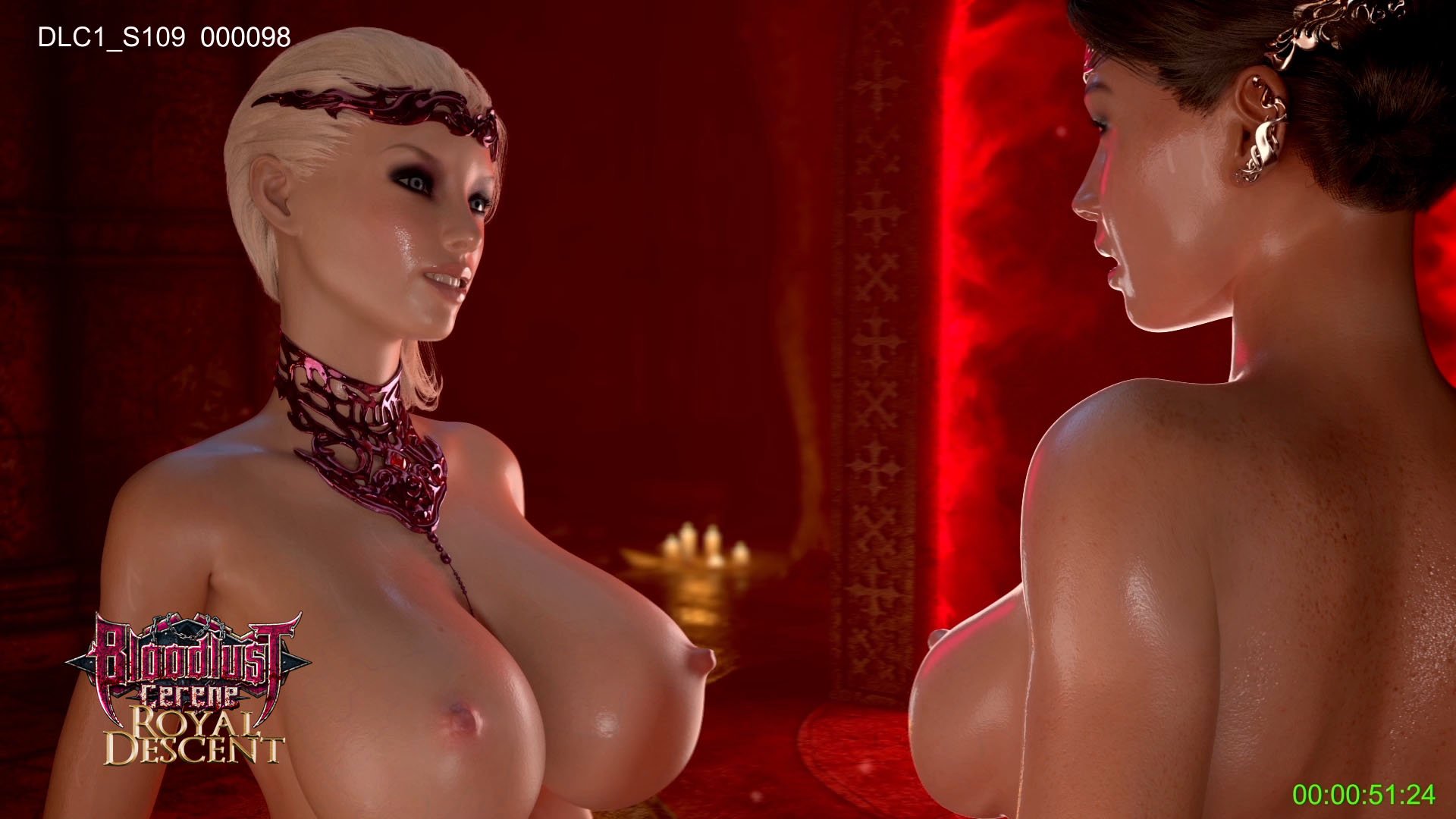 Cerene has a 'word' with Sophia.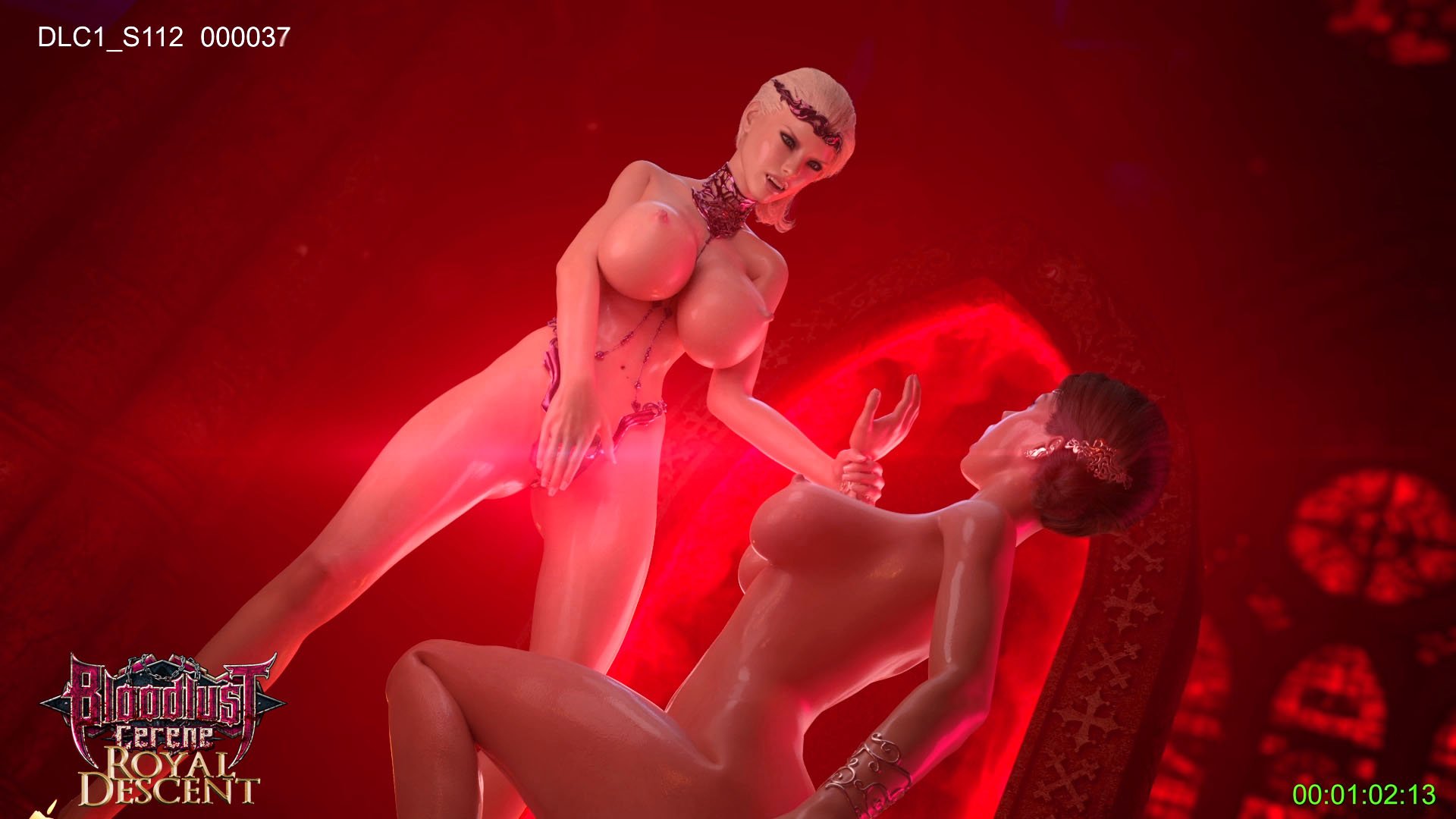 Cerene is about to reveal her best kept secret to Duchess Sophia.
As usual, theck out the DLC Event Page to see QA status updates for each scene and the software.
Visit the Bloodlust WIP Forum thread for frequent updates on the Bloodlust Dickgirl DLC.