Welcome back for the first WIP update of 2019! 😀
Sex Positions in Bloodlust: Cerene x Lanessa
While deciding on the line-up of sex positions for this release, there's a rule we applied to make sure there's something to excite each of our viewers. It's dubbed the 50% rule, which basically means that one half of the sex positions needs to consist of more traditional positions that our viewers are more likely to try in the bedroom themselves. With the rest of the positions we get to have some fun by experimenting a little, pushing the limits one way or another and exploring the kinkier side of the girls. 😀 Of course now that we've got three dickgirls together in one room, we've also made sure that there's a nice balance between dickgirl x girl positions and dickgirl x dickgirl positions.
Boobjob Cum Shot
More breast play has been on everyone's wishlist for quite some time and it's finally happening in the boobjob scene between Sophia and Cerene. You can check out early stage previews of the boobjob cum shot below!
For now you'll have to use your imagination to picture Sophia's creamy cum spilling from Cerene's mouth and dripping down her tits. Judging by Cerene's facial expressions it seems she'll be rewarded with an impressive load from our Duchess though. The setup of the boobjob scene is coming along nicely, so we'll start testing with initial cum shot simulations soon.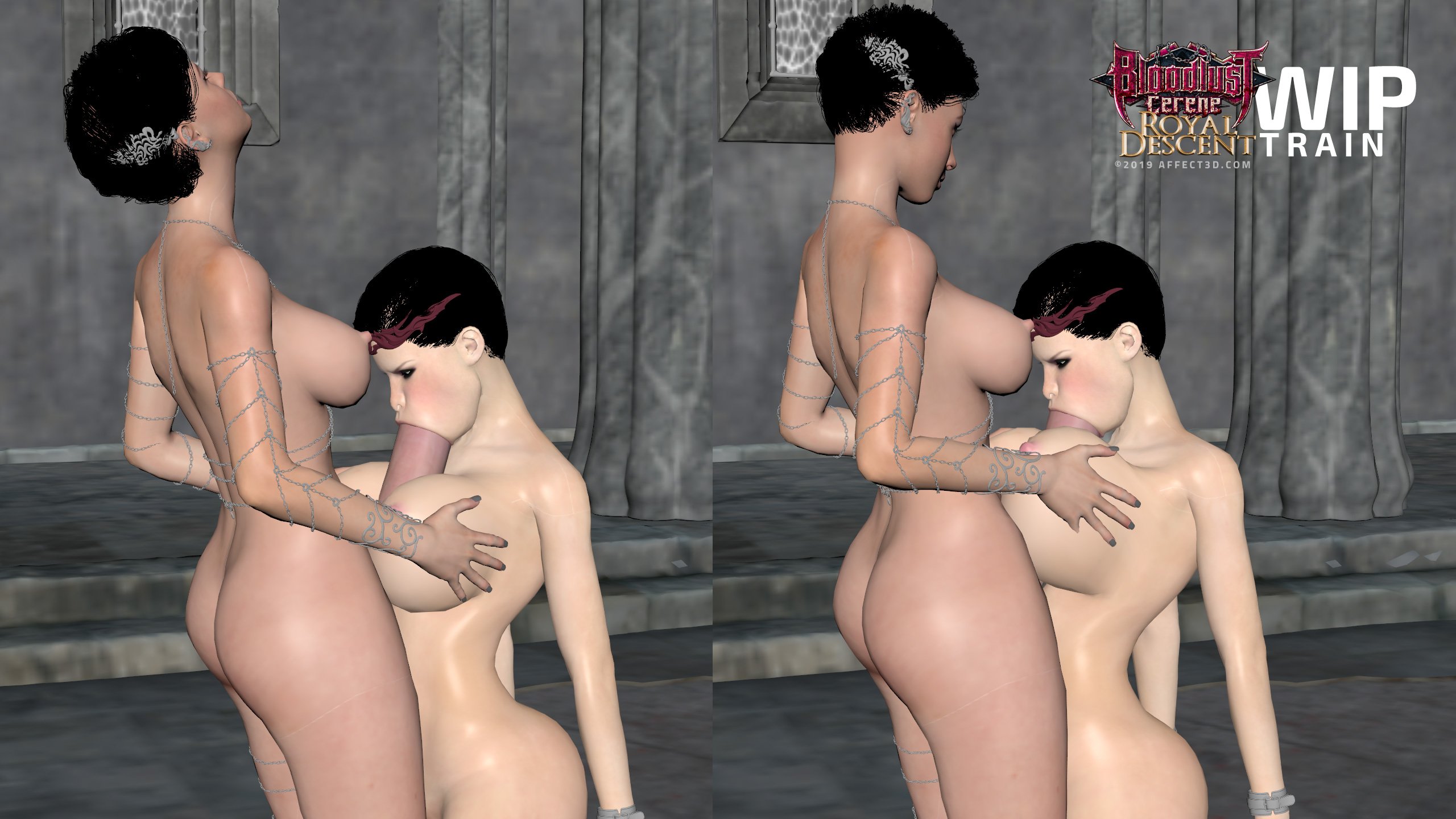 Blowjob scene
One example of a sex position we're all very familiar with, is the blowjob scene between Lanessa and Cerene. Lanessa steps in to keep Cerene's mouth busy after Sophia experiences first-hand (or perhaps I should say first-dick) the delights of being squeezed tight between Cerene's breasts. Here's some more previews for you! 😀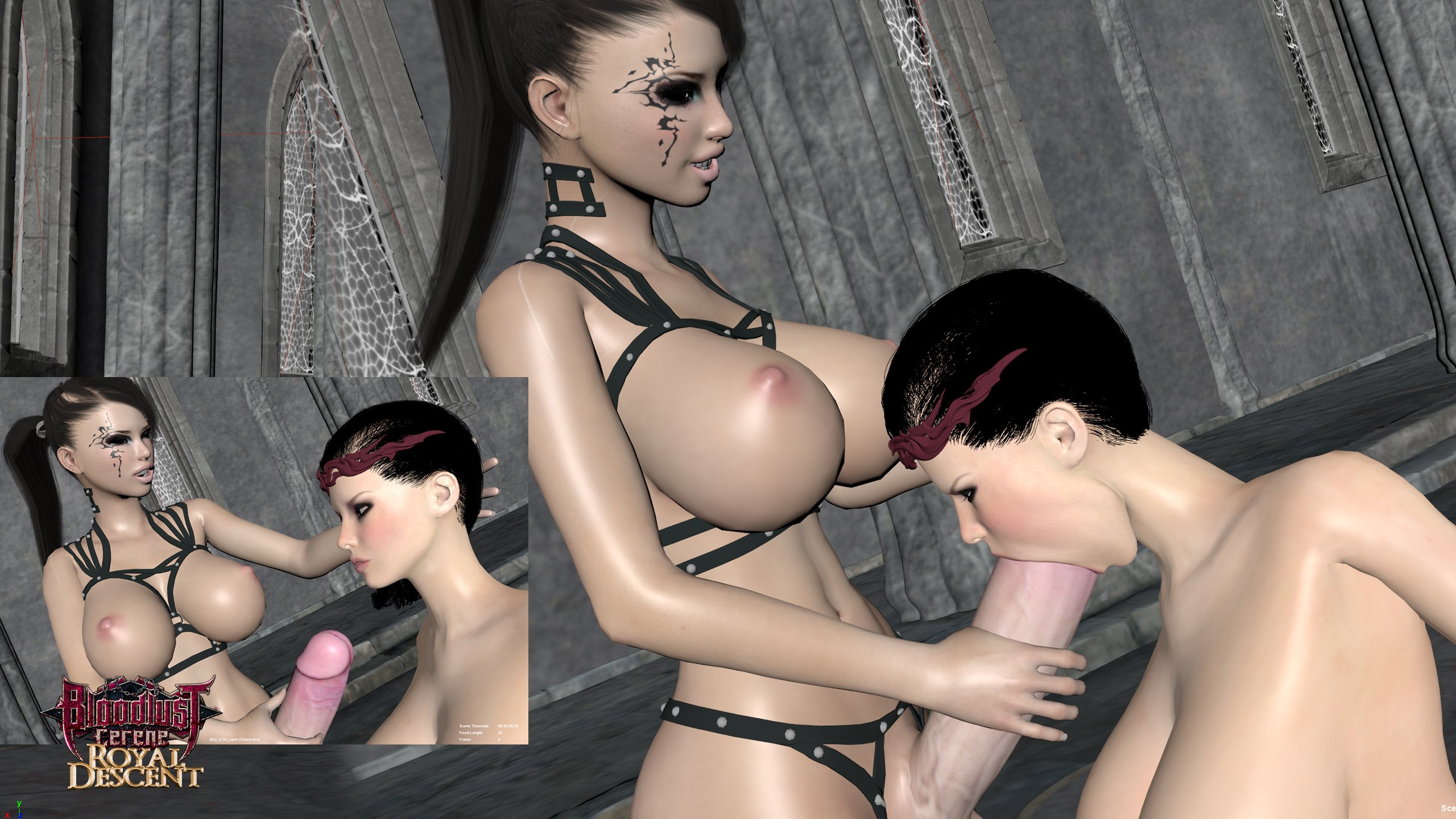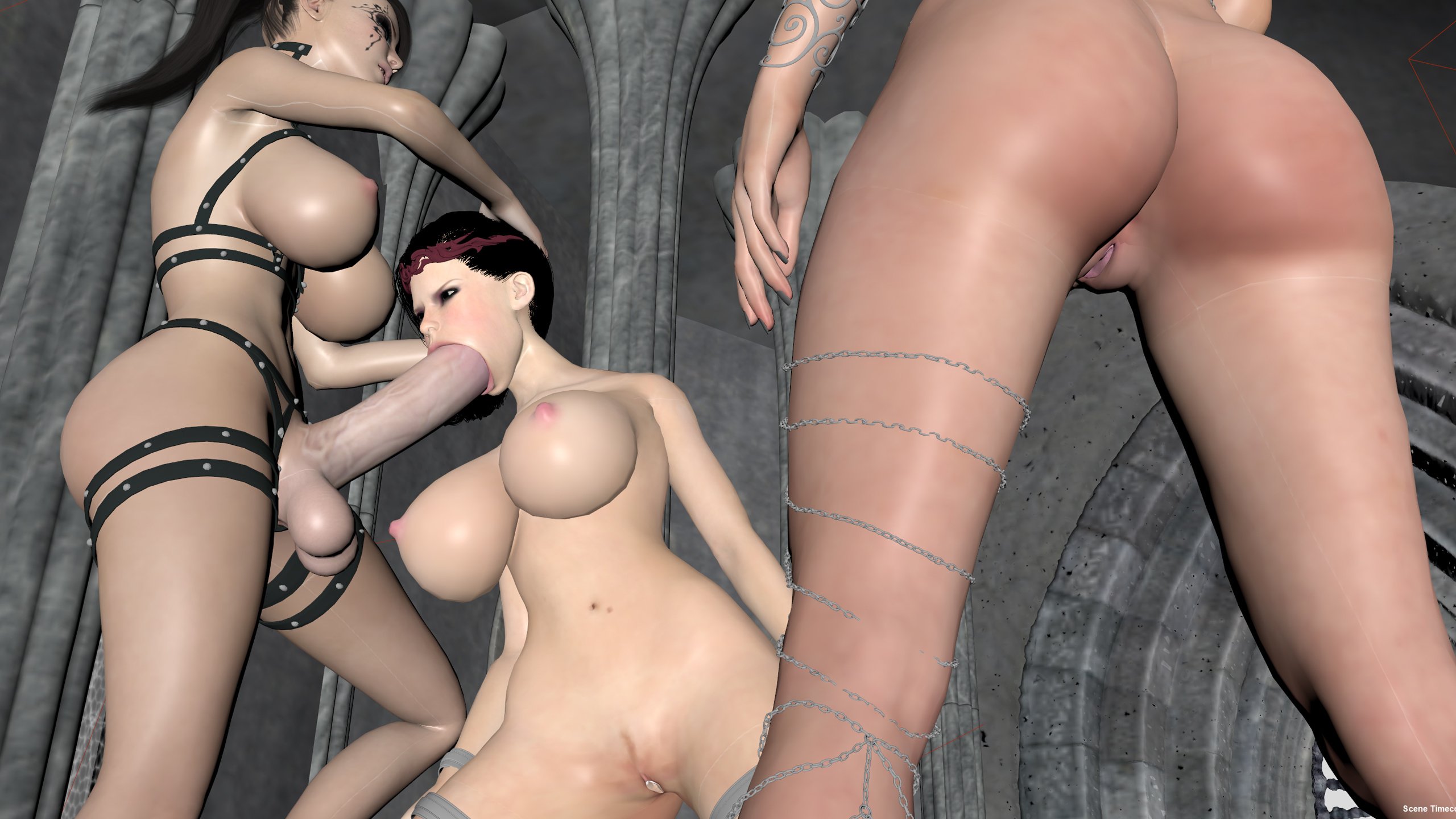 Mind you, this is all just the beginning of a long fulfilling night. It won't take long before Cerene finds herself filled with double the amount of cock.
Christmas Mini Image Set – Boobjob Side Quest (Previews)
The Christmas mini image set is still ongoing on miro's Patreon. Miro took a little detour from the official storyline he had planned for the Christmas set. There's a sex position that didn't fit in with the initial line-up of positions, but it was too good not to render. I think you'll agree with him on this!  The new position has Light Lanessa tucking her erection into Dark Lanessa's ample cleavage and rubbing her boobs up and down. You can think of the extra position as a side quest or a little bonus. It counts 16 images total and you check out some previews below!
Miro is working on part 5 of the Christmas set, which will likely be the last addition to the set. And then it's time to move on to a brand new set! 😀
Christmas Mini Image Set – Full Previews
Here are the previews of the full mini image set (parts 1 to 4) and the boobjob side quest. The Christmas set is currently only available through miro's Patreon for (Founders) Tier 1 and (Founders) Tier 2.
Christmas Set – Main Story Preview
Christmas Set – Boobjob Side Quest Preview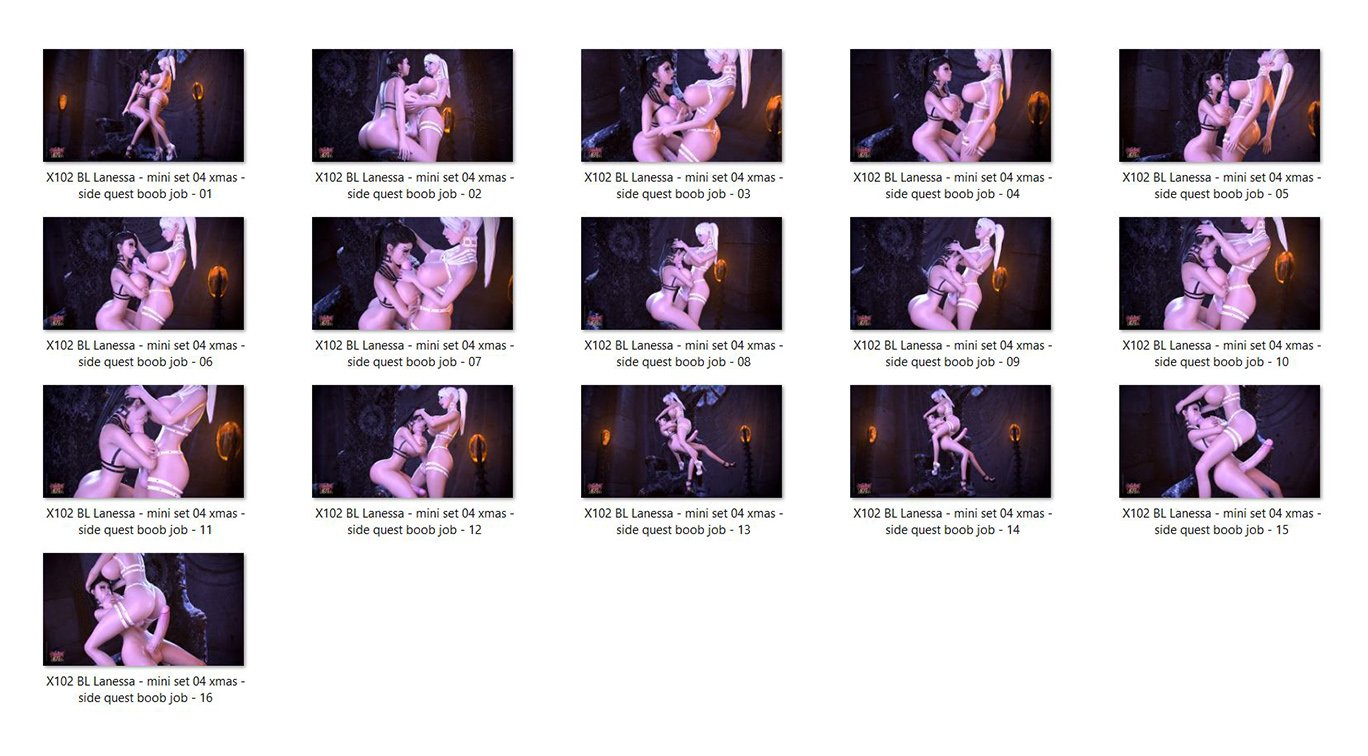 Miro's Slushe page & Valentine's Day 3D Art Contest
Now that we've officially launched Slushe, don't forget to come say hi and check out miro's Slushe page! It's the place to be for more previews of his mini image sets. 😉
Slushe has recently announced its first art competition. 3D artists are challenged to create an image that represents the love, romance and sex of their perfect Valentine's Day. The contest winner will be featured on Slushe's homepage for a whole month! They'll also be rewarded with a featured post on both Slushe.com and Affect3D.com and a shiny contest winner badge. The deadline to enter the contest is Tuesday, February 5th. For anyone interested, you can check out all the contest rules here: Valentine's Day 3D Art Contest.
February 2019 WIP Update & Miro's Patreon
We'll publish the next WIP update on Friday, February 22nd. If you'd like to receive more frequent status updates before then, you could join us over at miro's Patreon. Depending on which membership you choose, you can receive early viewing access to production status updates, WIP images, mini image sets and more.
You can check out the details of all the available membership types on miro's Patreon page. Follow the link below to head over there: