The Crossover
Yes, this is actually happening. Word has it that while we were comparing their sizes, Sayako and Cerene were also sizing each other up. No one knows exactly what has been going on backstage, but no one missed the lingering glances sweeping over long, hard cocks and succulent breasts.
Whether it is a sign of friendly competition or an itching urge to fuck each others brains out (or maybe a bit of both), we can't say for sure. What we do know is that the tension is thick enough to cut with a knife.
How are the girls going to resolve this sexual tension?
Let's decide with a good old poll. 😀
Poll #2: quicky animation
Have a look at the WIP images. They're basically preview images of what you can expect of the poses and angles for the poll options!
Option #A: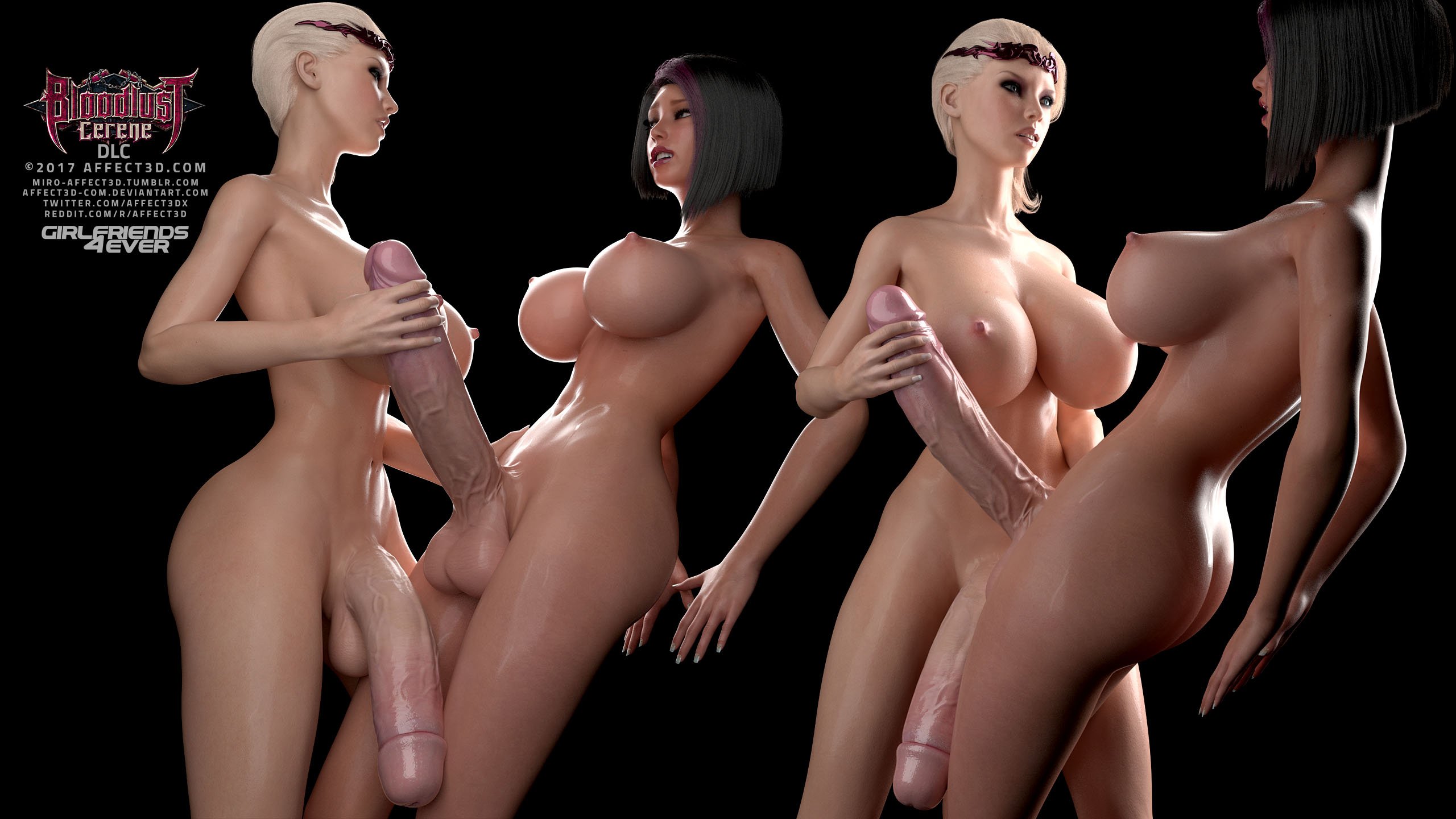 Option #B: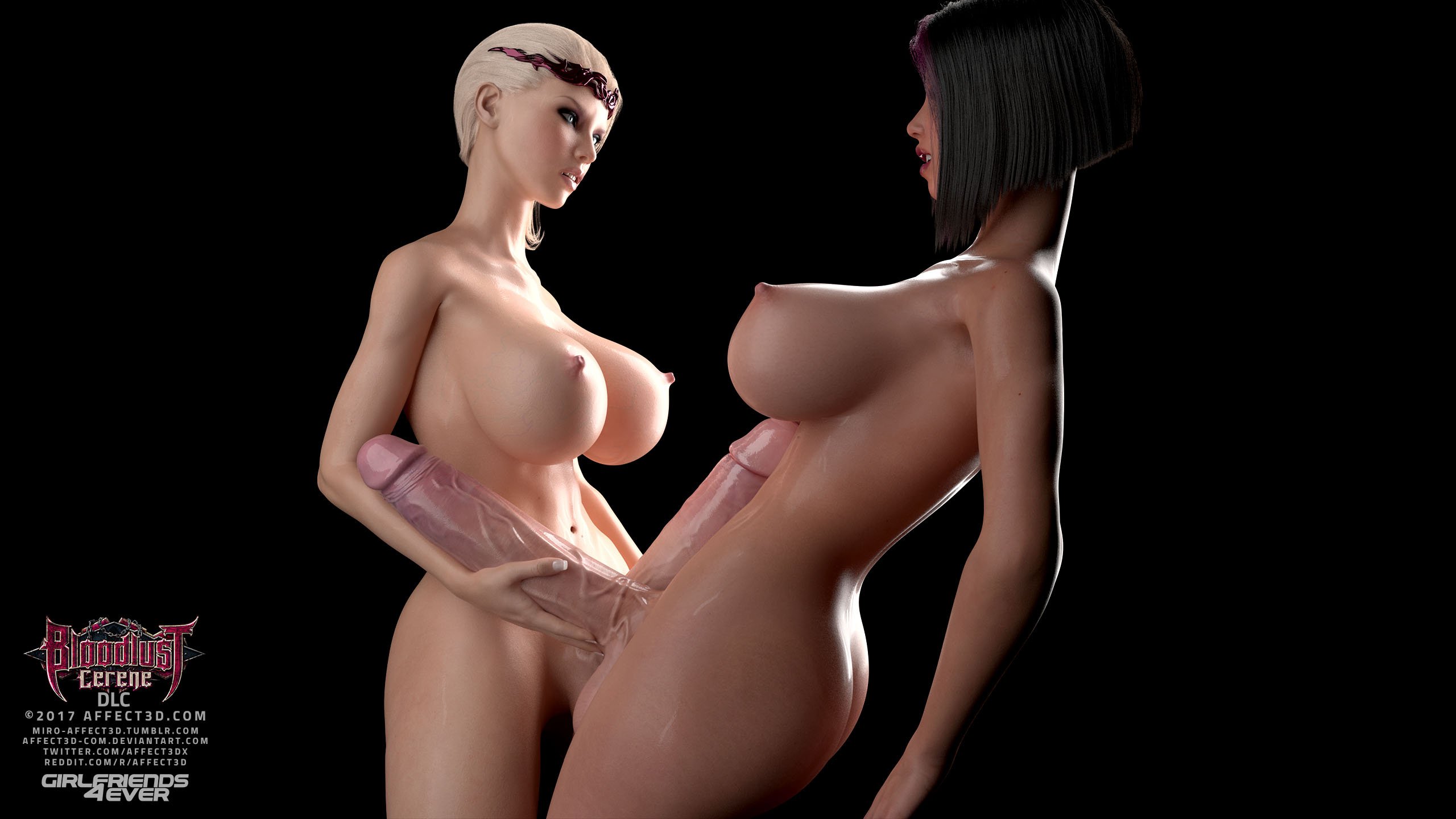 Option #C: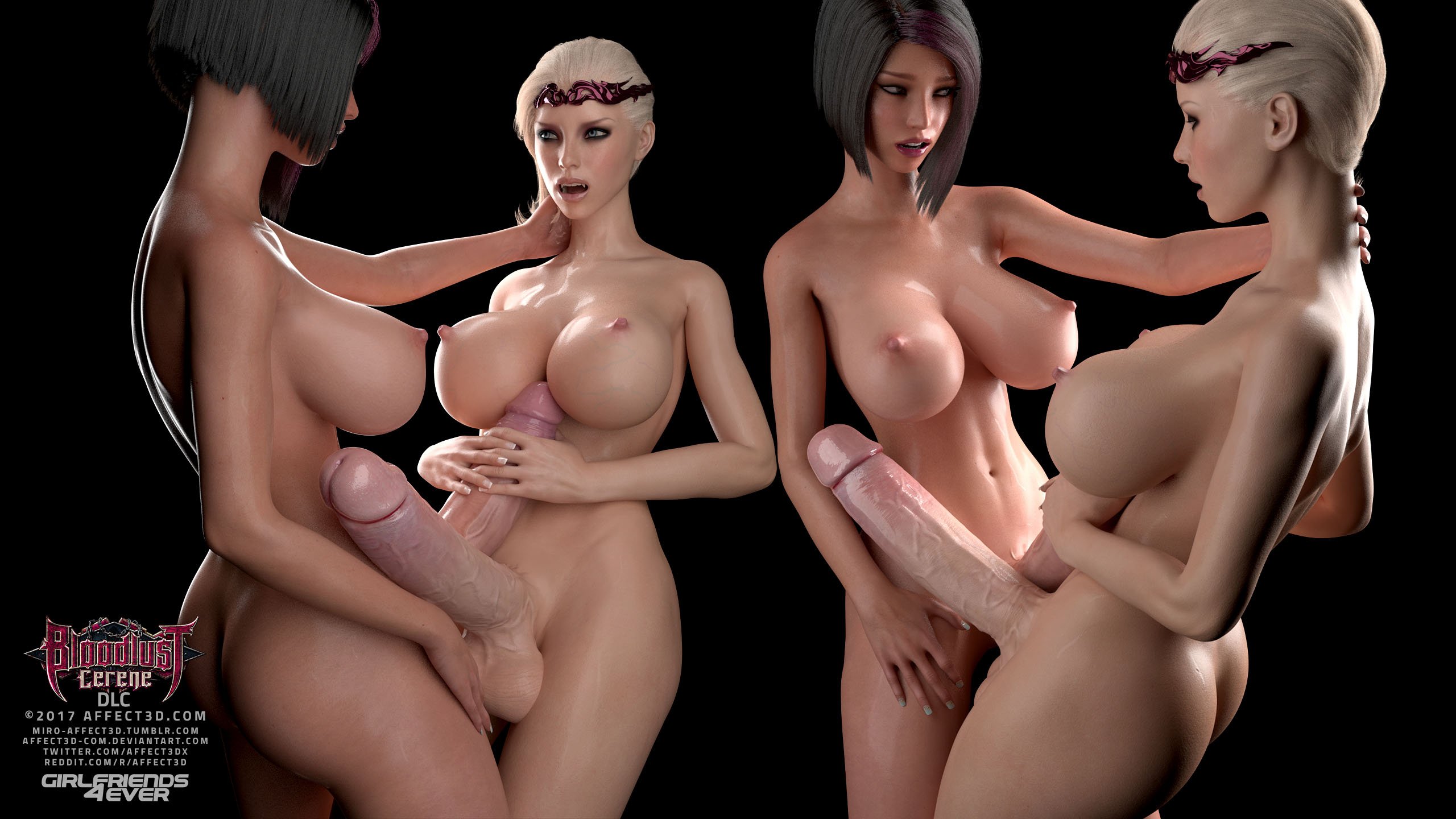 Vote for your favourite scenario in the poll below.
Miro will make a quick and dirty one loop animation of the winning option! 😉
Take your votes here:
What will Cerene and Sayako do?
C. Sayako begins to dry-hump Cerene.

50%, 1424

votes

1424 votes - 50% of all votes

B. Cerene begins to dry-hump Sayako.

26%, 746

votes

746 votes - 26% of all votes

A. Cerene gives Sayako a handjob.

24%, 680

votes

680 votes - 24% of all votes
Total Votes: 2850
October 20, 2017
-
October 24, 2017
Voting is closed
The poll will close on Tuesday (24 October), so don't forget to vote!
As always, visit the Bloodlust WIP Forum thread for frequent updates on the Bloodlust Dick Girl DLC!