Bloodlust Dickgirl Interactive Story (non-canon) Poll #5 Results!
We're here with the last installment of the Bloodlust Dickgirl Interactive Story!
Yes, you read that right. This week's WIP Update will be the last to feature the non-canon story for now. We're sad too. 🙁
But put those tissue boxes away (or maybe not) because we still have some more juicy images to share with you from our previous poll!  You guys voted for the sexiest option of all: Option D: alternate Cerene G anal and Sophia pussy.
Make sure you don't miss this week's poll!
There's a little twist this week. Instead of choosing from new positions, you will have the opportunity to choose from past poll options which already topped the polls in previous WIP Updates. The option that wins this time will be made into a short, single loop animation. 😀

As Cerene G and Sophia lay down and offer up their holes, Cerene DG steps towards Sophia. The vampiress wraps her fingers around the Duchess' ankle, teasingly sliding the head of her cock over the slick folds of her slit before pushing it deep inside her. At last Sophia can feel that thick cock stretching her pussy wide…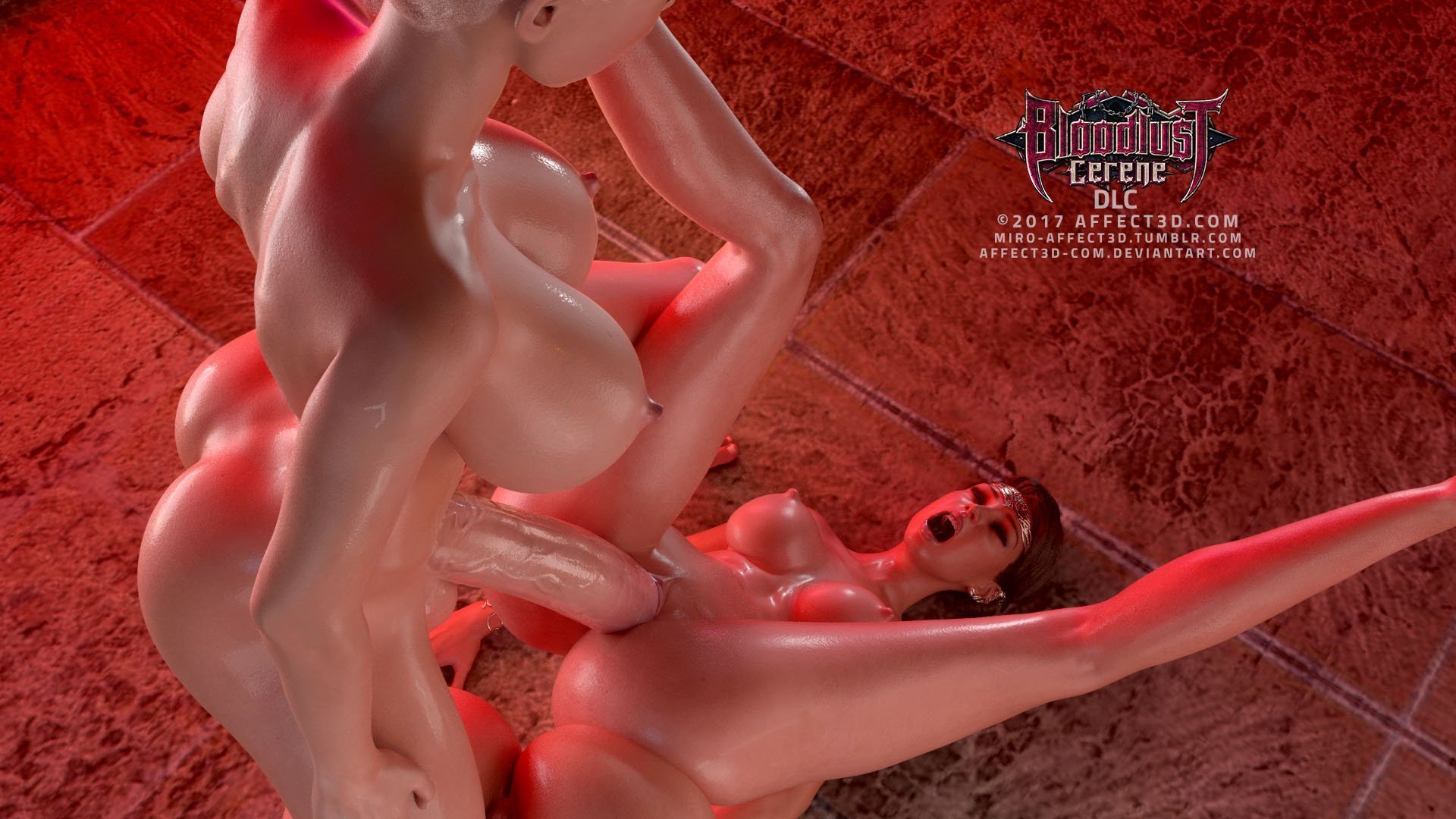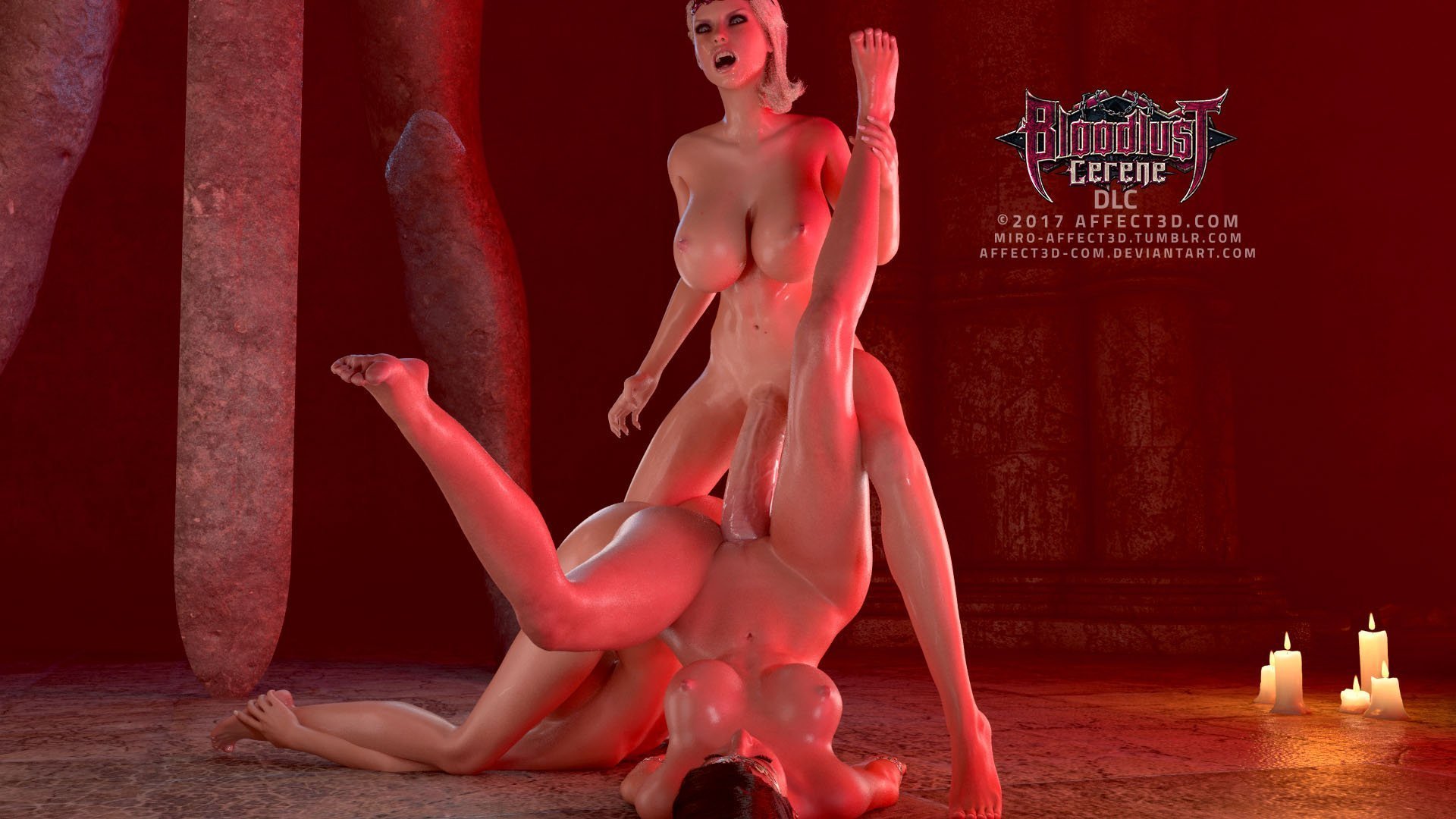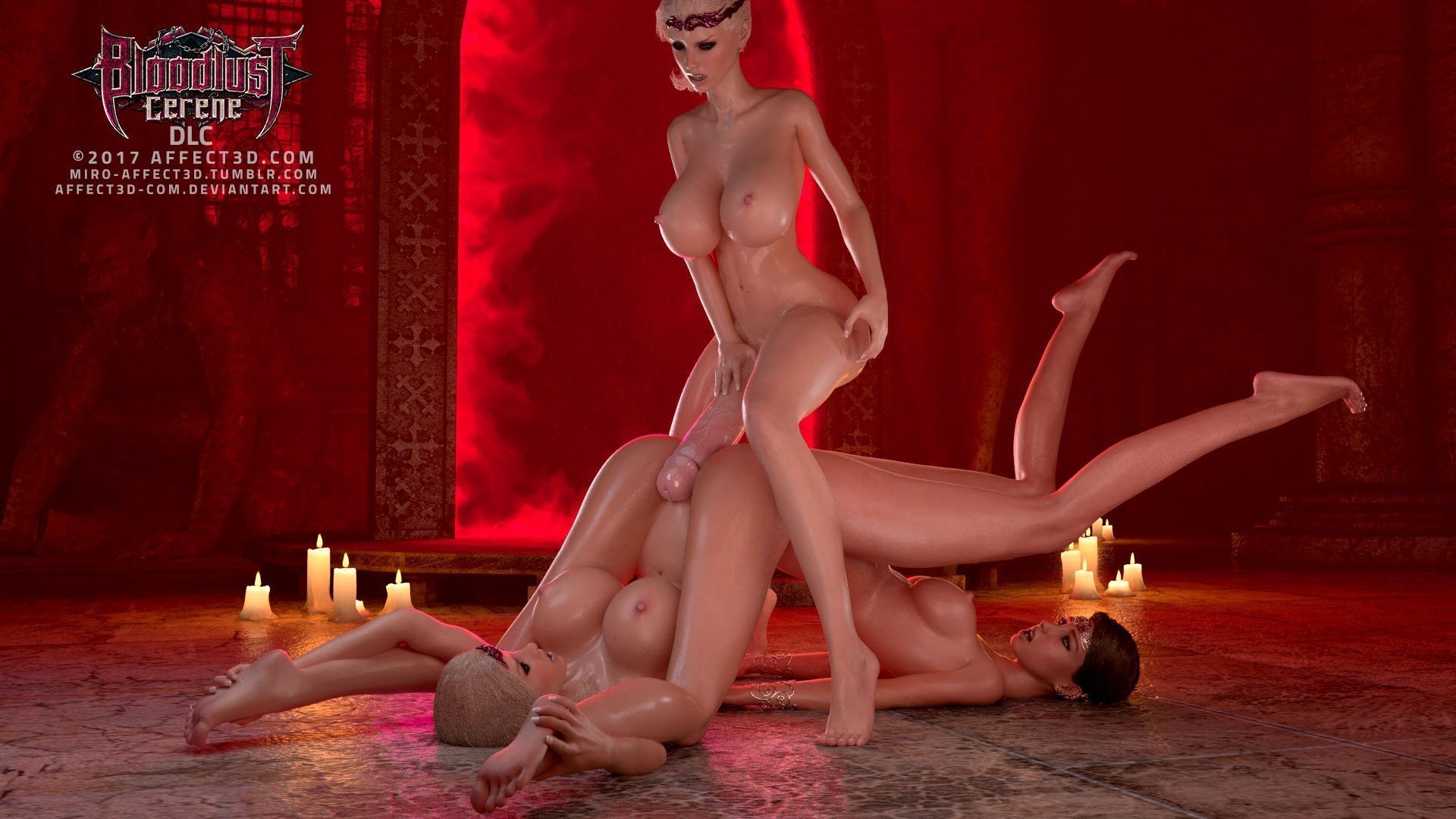 After thoroughly fucking the Duchess, Cerene DG pulls out of her succulent pussy and turns to Cerene G. She takes her cock, still slick with juices, and rubs it back and forth from the tight entrance of her ass to the top of her clit.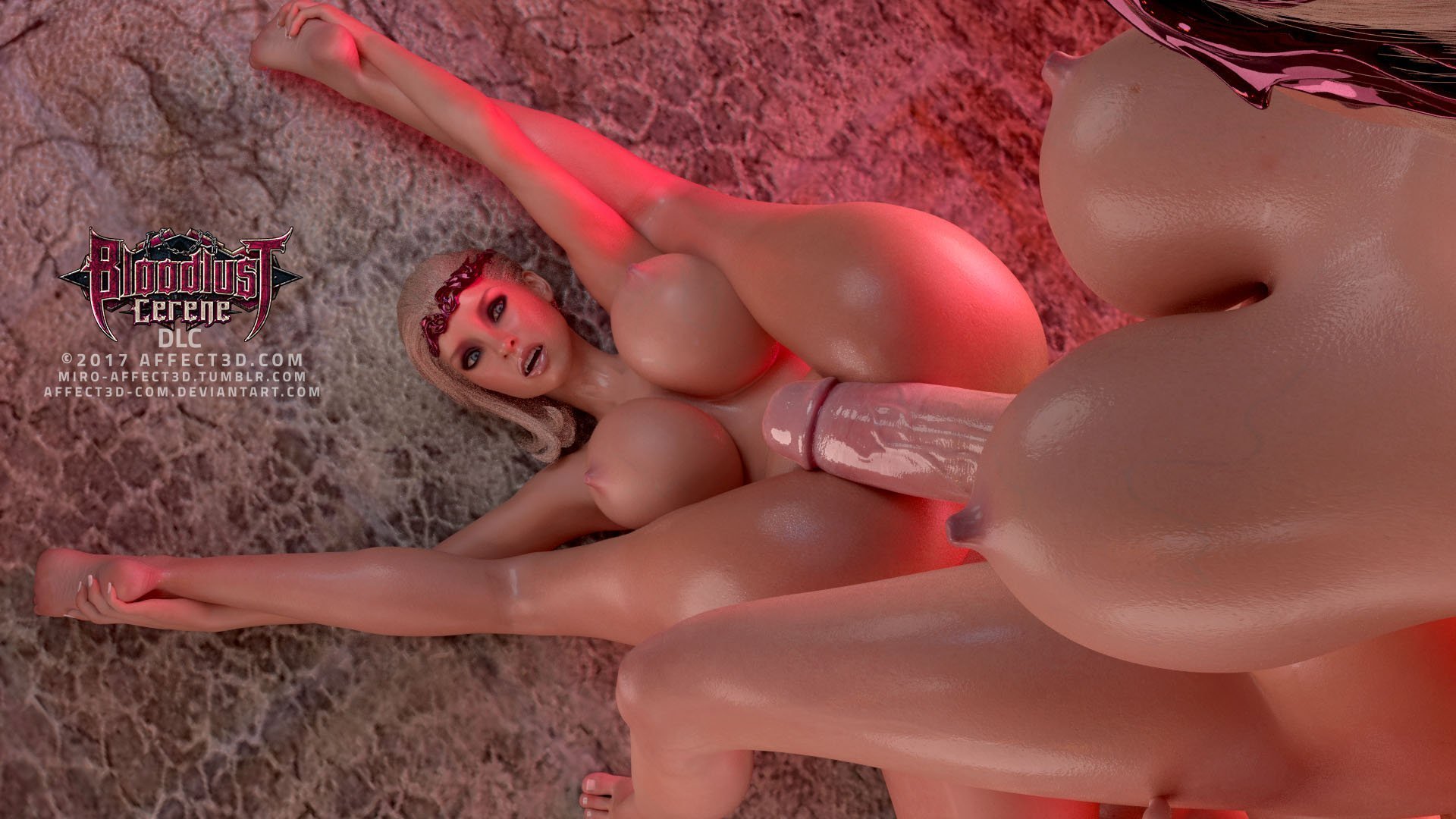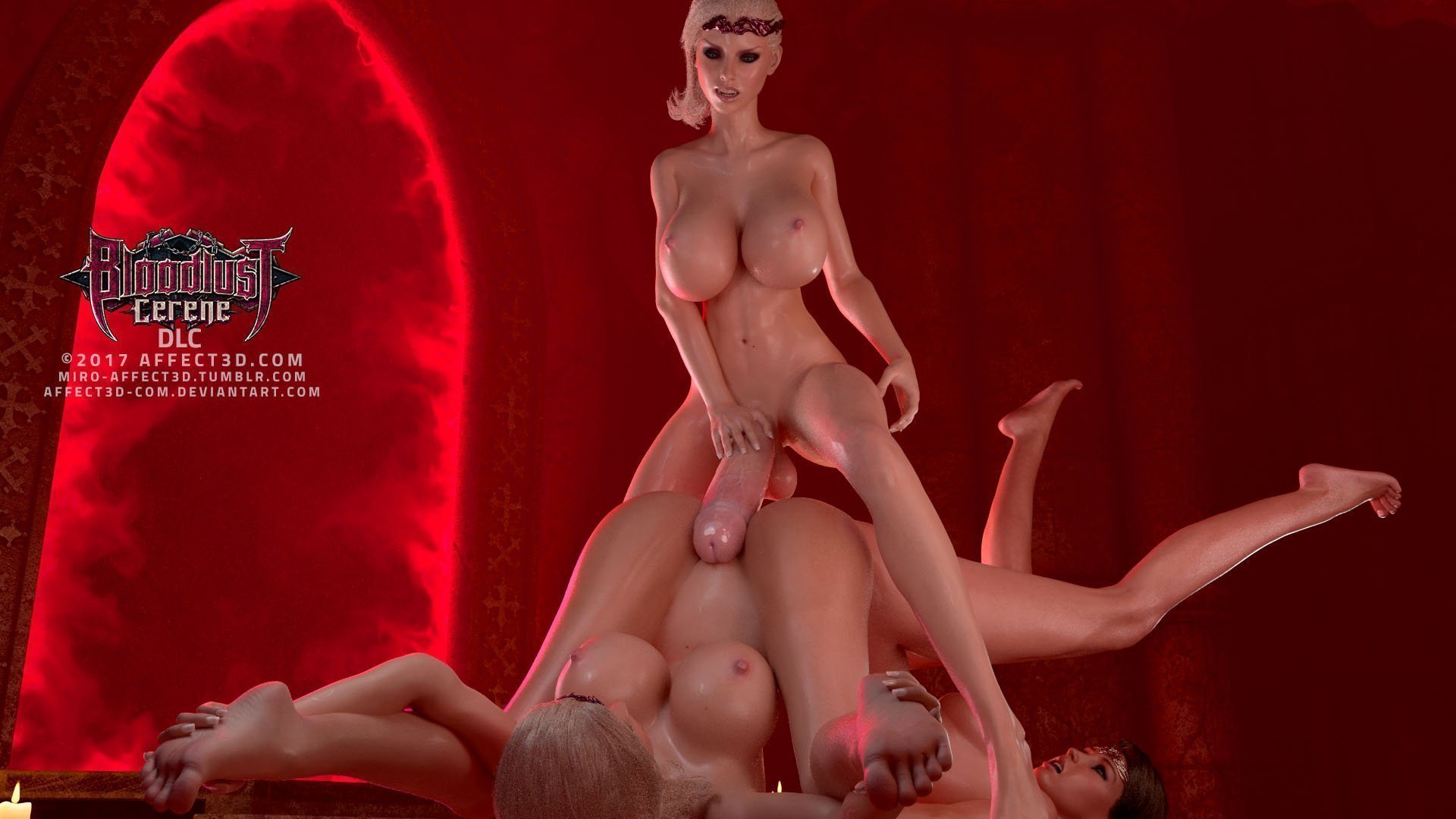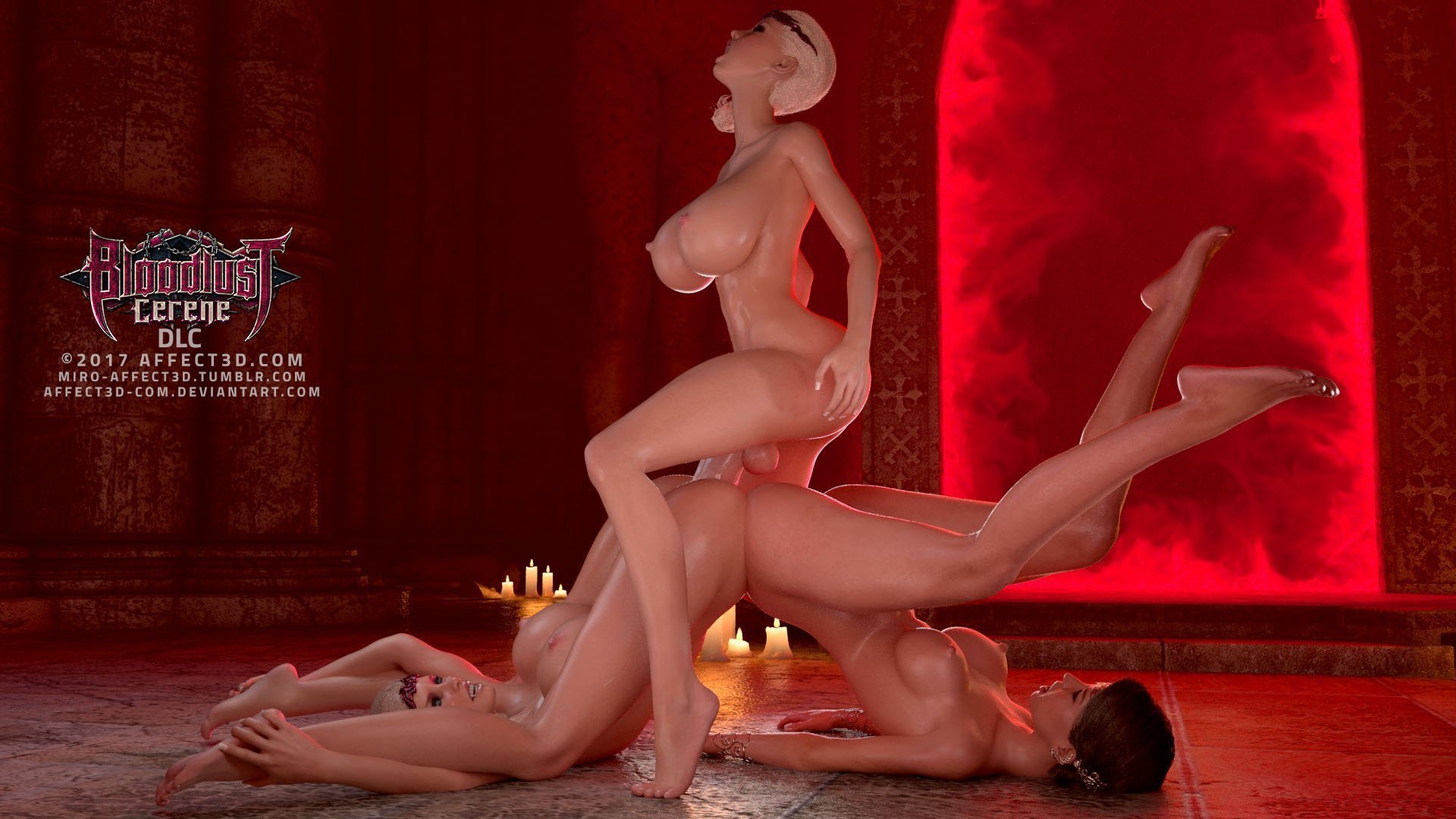 Finally, she positions the tip to Cerene G's tight ass and plunges deep inside, eliciting a moan of pleasure from the both of them.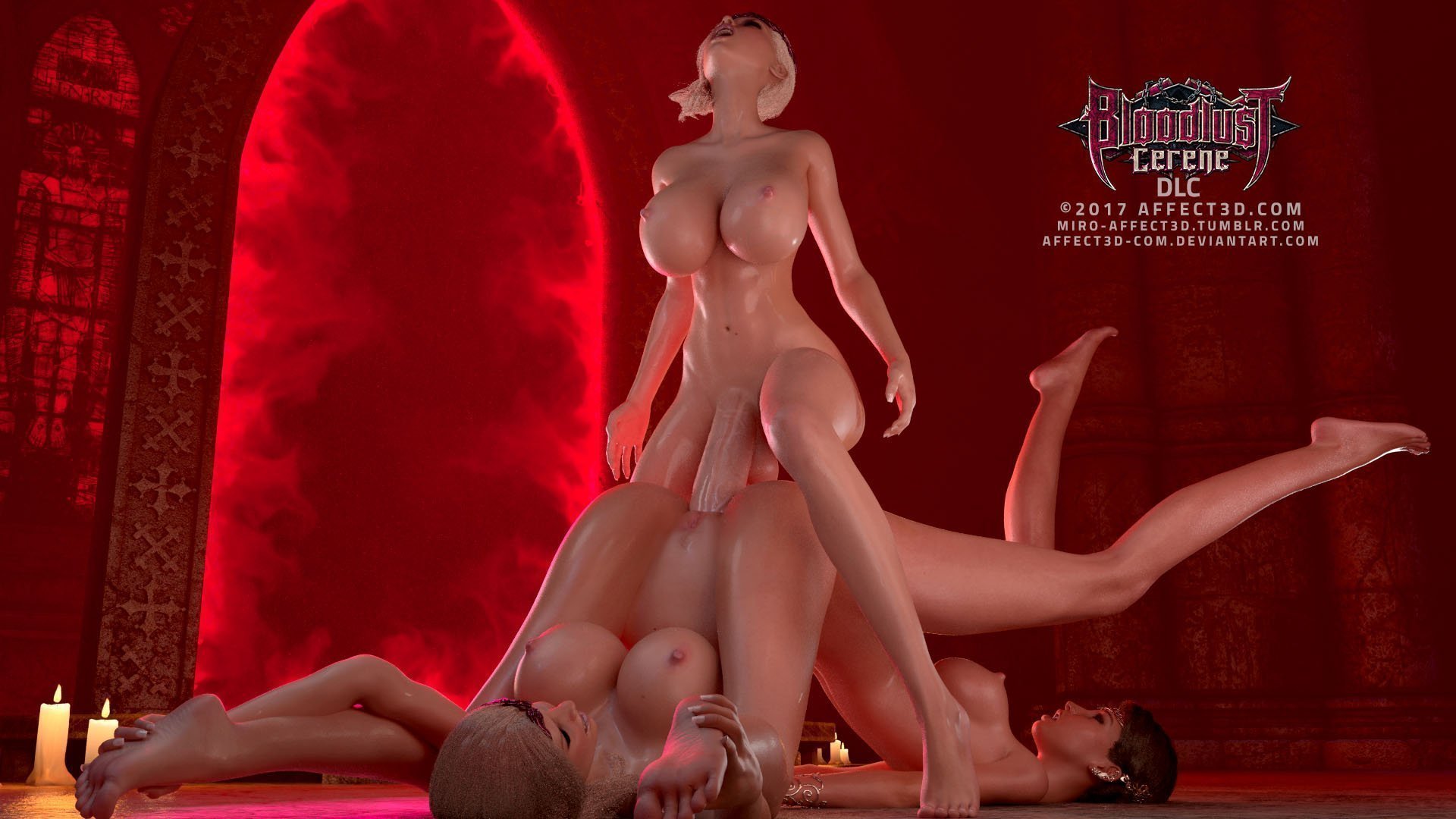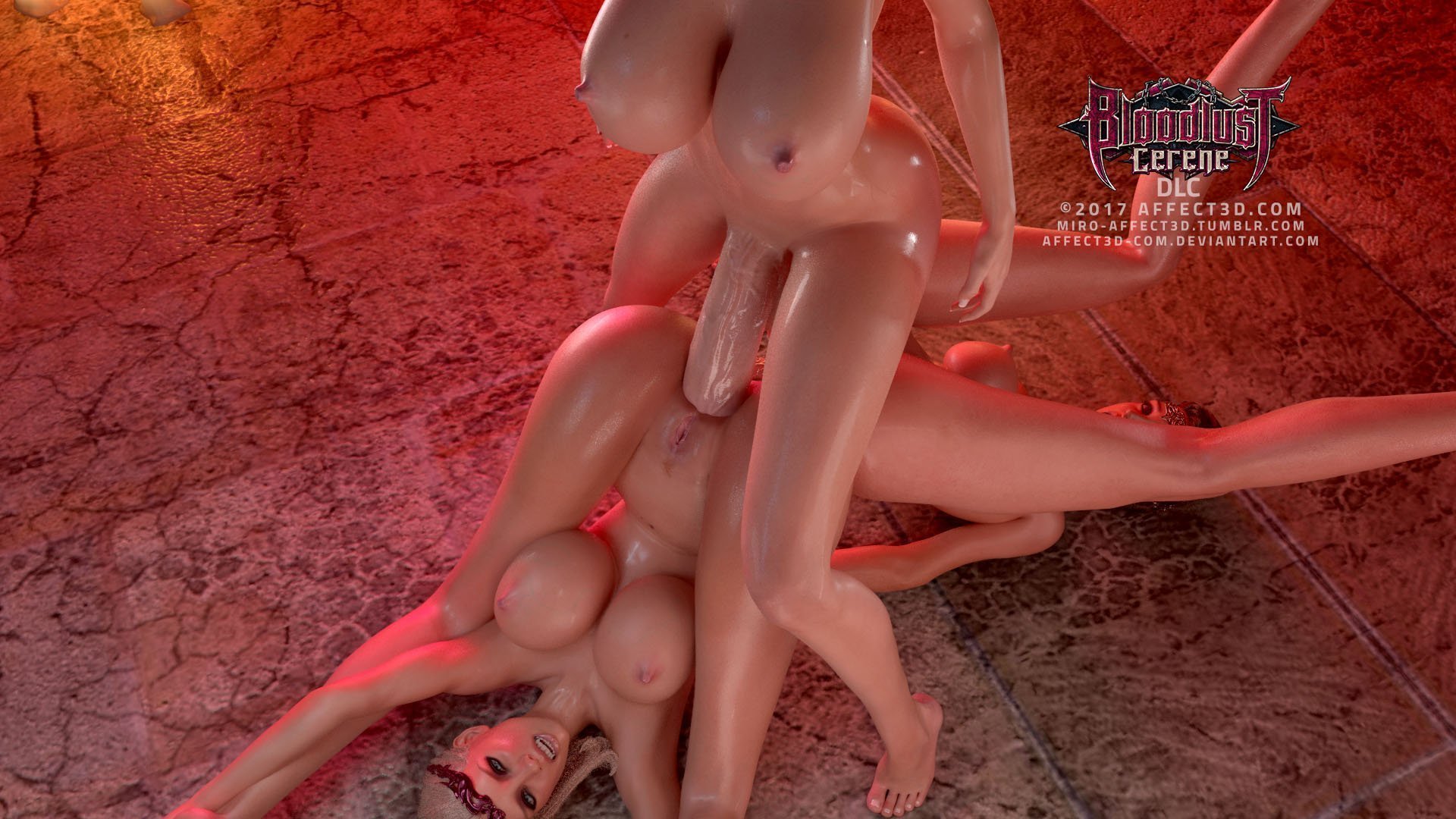 Poll #6. Animation
Which one of the previous poll winners should miro animate? Vote for your favorite in the poll below!
We added a few screenshots to go with the poll options to refresh your memory 🙂 Have a look at the pictures and scroll down to the poll:
A.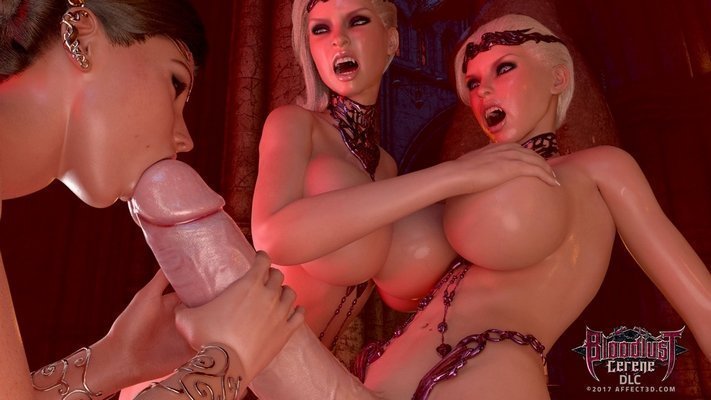 B.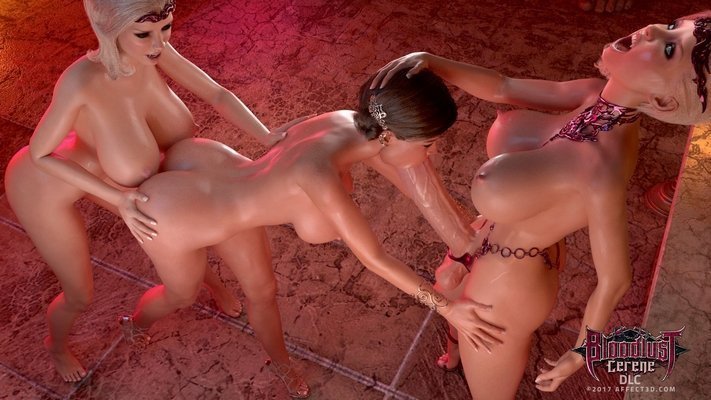 C.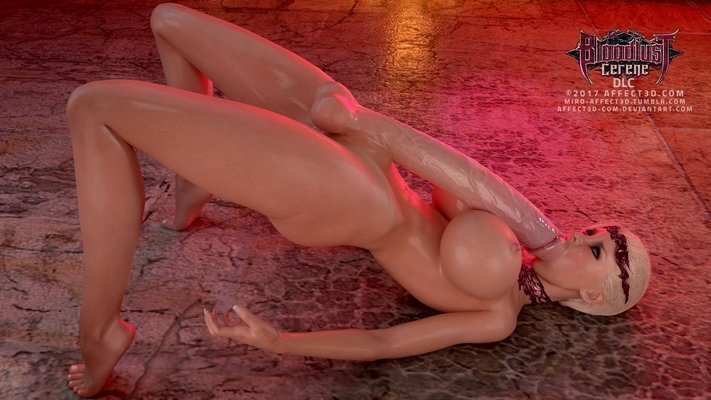 D.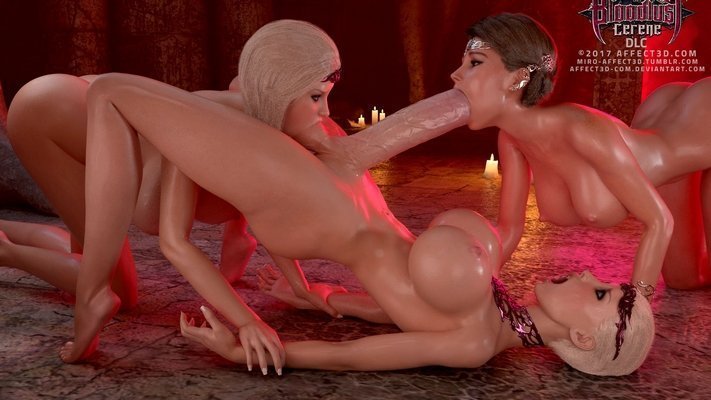 E.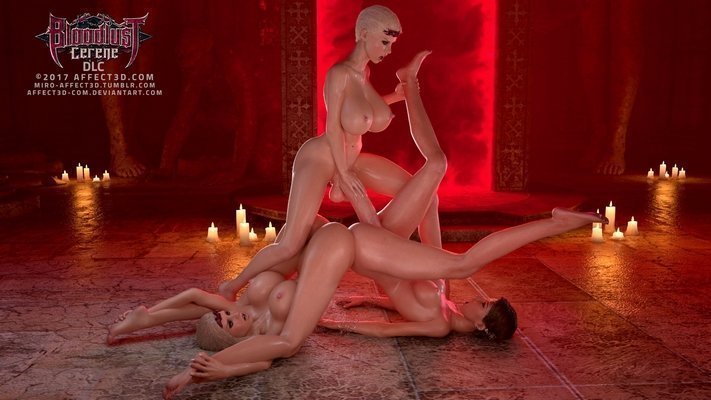 Take your votes here:
Which scene should be turned into a short, single loop animation?
E. Sophia fears that Cerene DG may explode any moment and jumps on top of Cerene G, tempting Cerene DG to alternate between both girls (alternate Cerene G anal and Sophia pussy).

48%, 757

votes

757 votes - 48% of all votes

D. Sophia and Cerene G suggest the two of them team up to lavish their tongues and lips all over the places where Cerene DG could never reach herself. (Return of double cock licking)

19%, 303

votes

303 votes - 19% of all votes

C. Cerene DG takes matters (her cock) into her own mouth. (auto fellatio)

17%, 278

votes

278 votes - 17% of all votes

B. Cerene DG pulls skillfully pulls Sophia onto her cock and starts thrusting down Sophia's mouth (BJ).

11%, 178

votes

178 votes - 11% of all votes

A. Sophia sneaks in a kiss on the cock head with a bit of tongue thrown in.

5%, 73

votes

73 votes - 5% of all votes
Total Votes: 1589
August 24, 2017
-
August 27, 2017
Voting is closed
The poll will close at midnight on Sunday (27 August), so don't forget to vote!
As always, visit the Bloodlust WIP Forum thread for frequent updates on the Bloodlust Dickgirl DLC.