Poll #1: Sayako's Haircut Results!
Hello, guys! Welcome back for another WIP Update. Last week we asked you  to compare a few new hairstyle suggestions for Sayako's new model. The winner of the poll was undoubtedly A! This means that the majority of you guys leaned more towards Sayako's original hairstyle.
Miro took her original hairdo and did some restyling. Below is a before and after picture for the touches he's made so far. (Still a work in progress!) The changes are quite subtle. Try and see if you can spot all the differences. 😉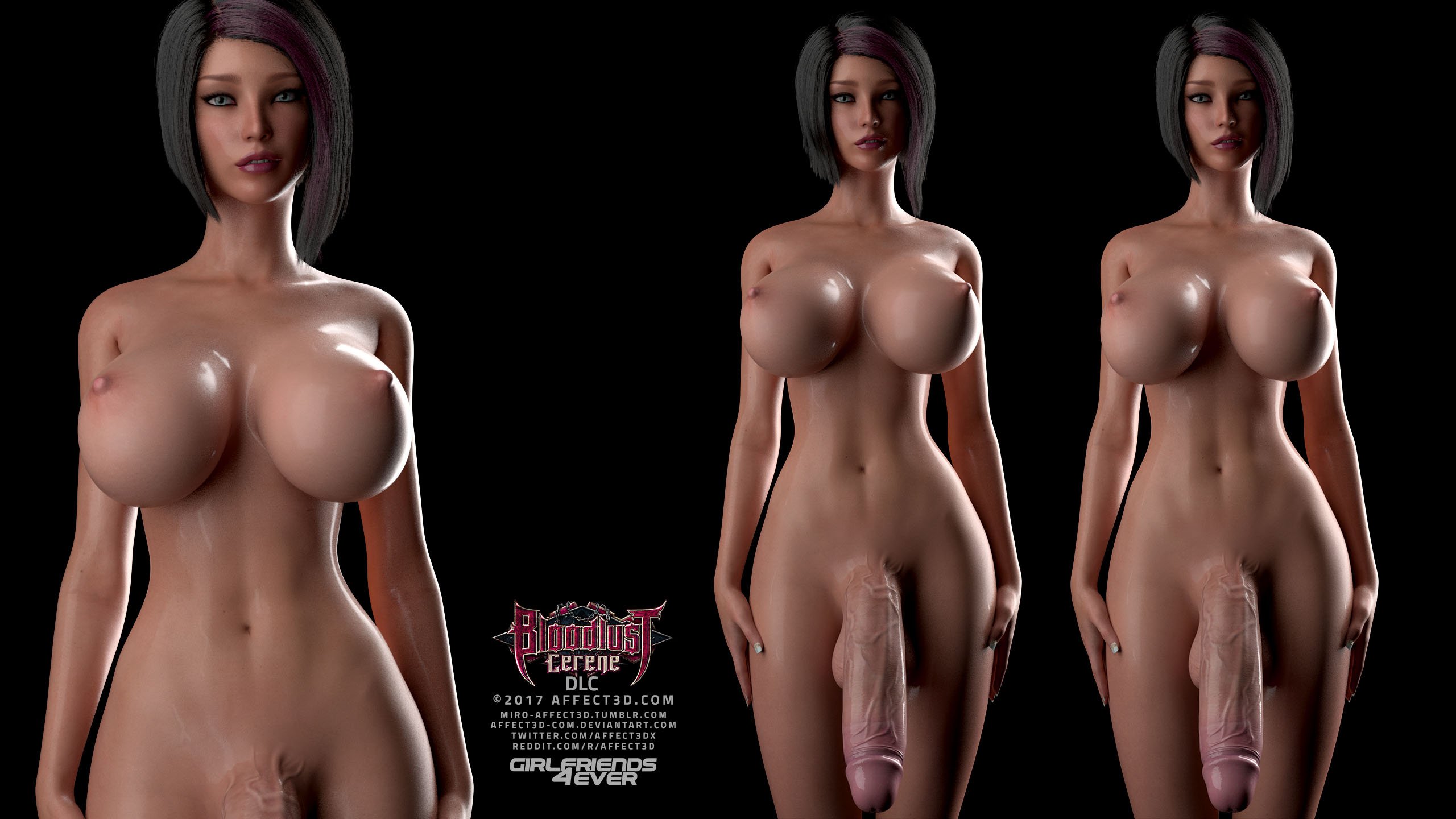 And then Sayako got her hands on some lube…
We gave Sayako some alone time. This was the result. 😛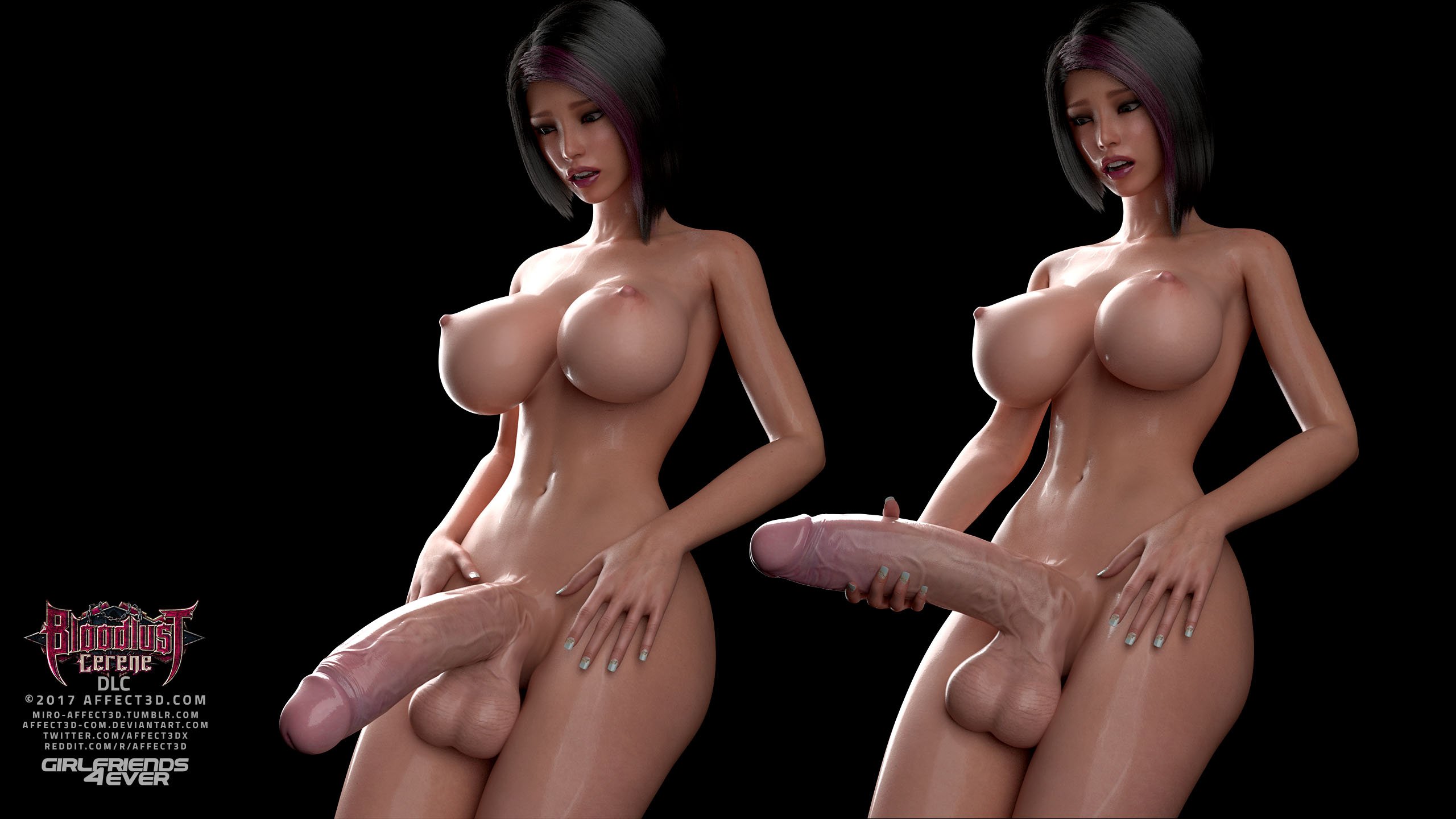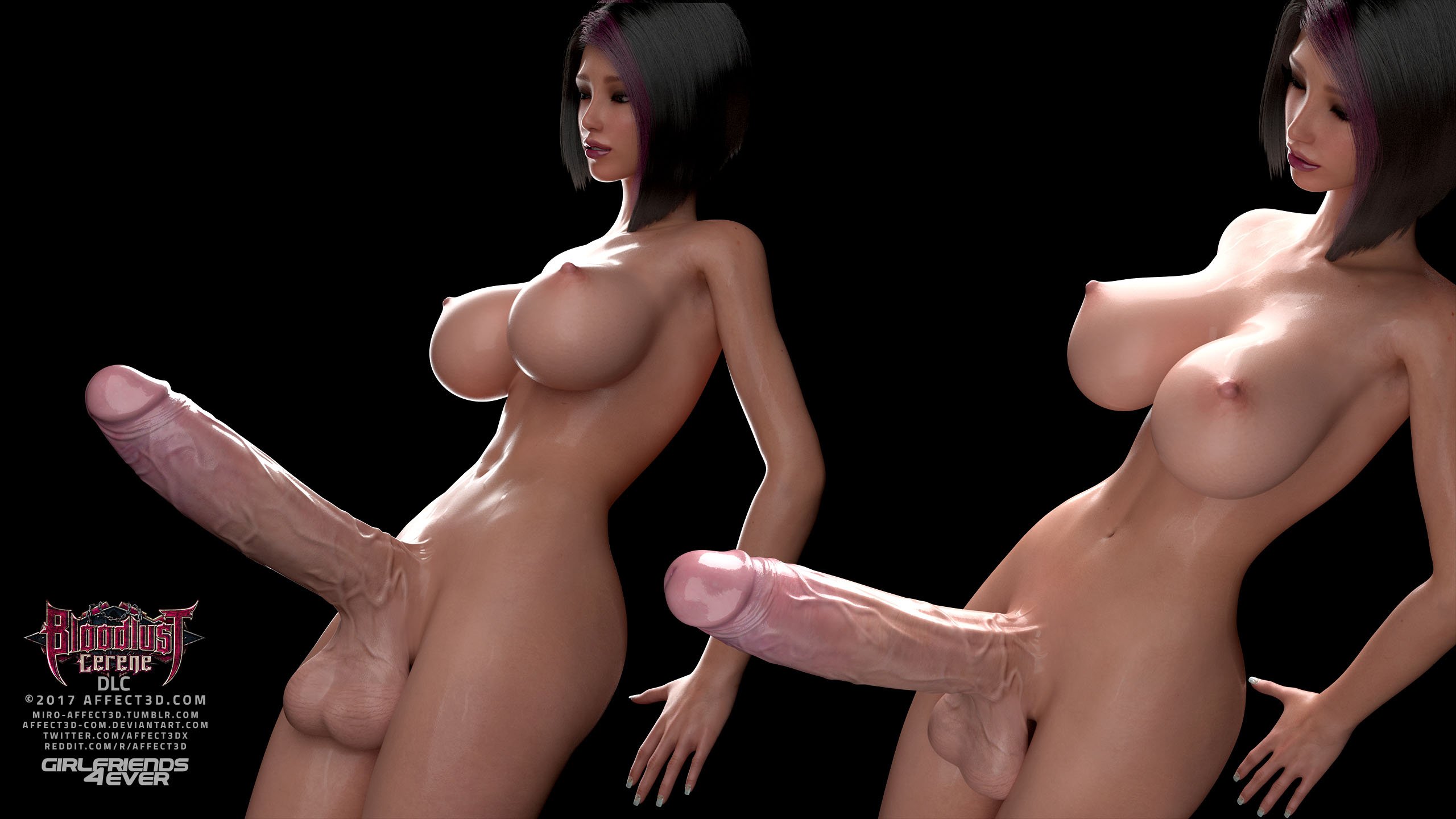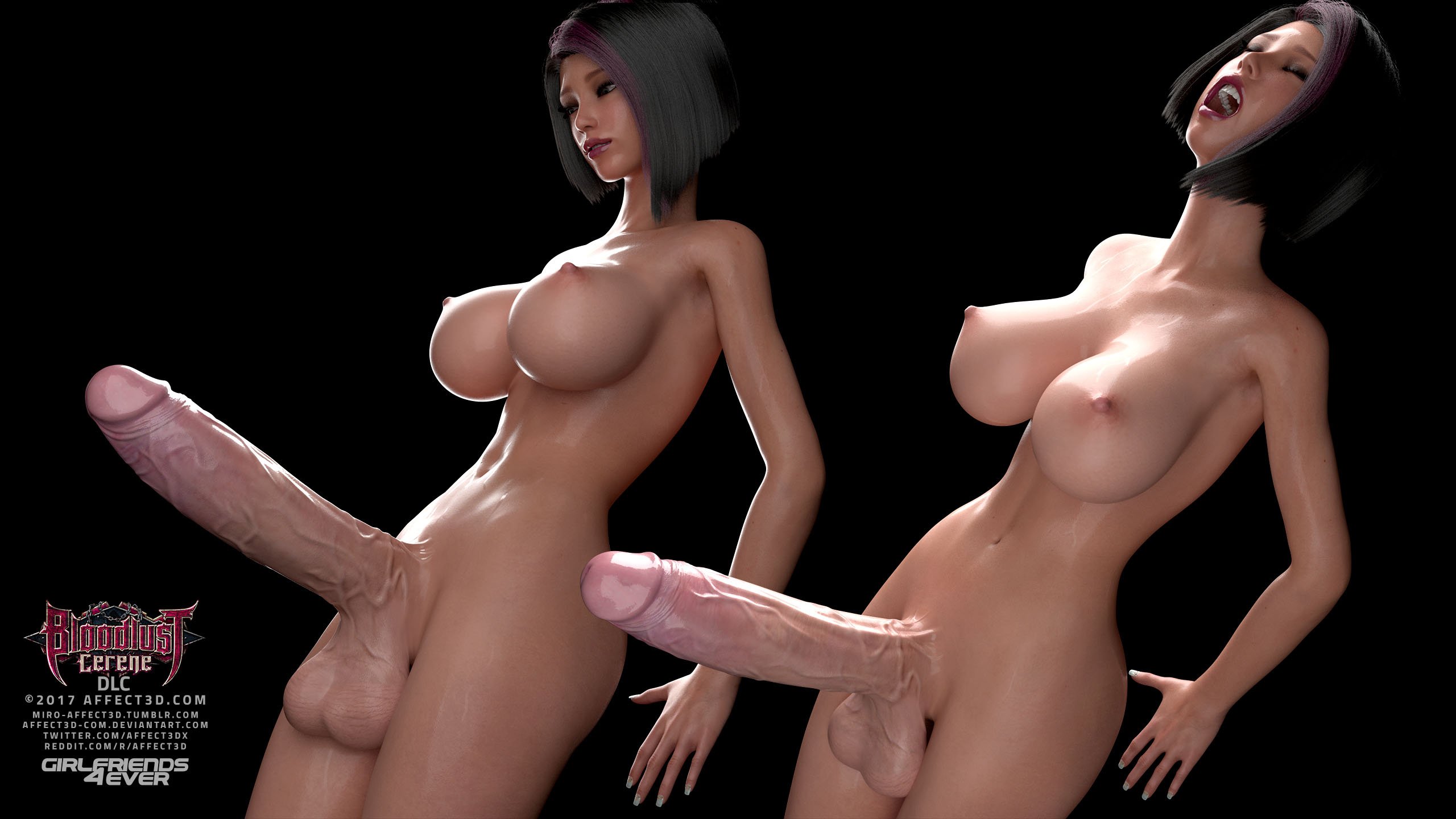 At last we get to see Sayako's erect cock! Best we get some lucky girl ready to take it for a test ride, no? 😉
Let us know your thoughts in the comments section!
As always, visit the Bloodlust WIP Forum thread for frequent updates on the Bloodlust Dick Girl DLC!