Meet the Bloodlust Team: Video Editors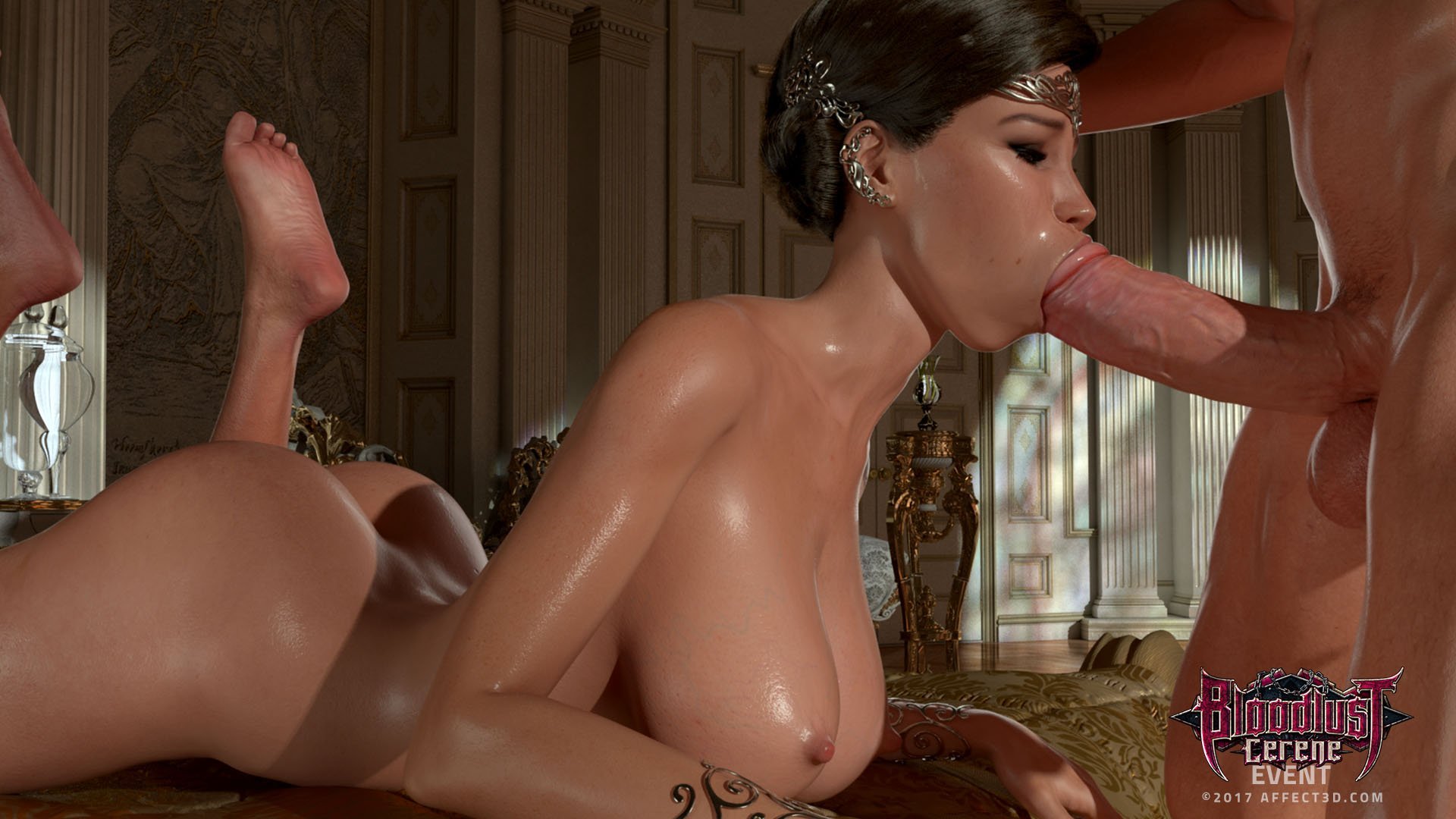 Just as it takes a village to raise a child (even the village crazies), it takes a team to build an animation so good, it's going to blow your mind. Well, maybe not just your mind. Two of the people who literally put the movie together are Alex (also the voice of Tristan) and Jake Farhill, Bloodlust Cerene's Video Editors! We sat down with them to ask a few questions as we countdown the days to Bloodlust Cerene Day! Woo!
We know it took a team to put Bloodlust Cerene together, but you guys literally put the video together. Tell us a little more about what you do.
Alex: Edits begin all the way at the beginning with the test cameras, little play dough looking people having sex. We decide the angles again and again, each time rendering the video in better quality as parts are taken care of like lighting and hair. We add voice over, sound effects, make the voices echo if they're in a chamber, add music and it comes together in a nice pretty package you can get off to.
Jake: We start editing the video in the early stages of production. We work closely with the Animators and Lighting Artists to ensure the edit makes sense. The Production Designer for Bloodlust Cerene was Lord Kvento. Working with him is a blast. He is awesome. When we get our final renders we finalize visual effects, color correction, depth of field, motion blur, and all that good stuff. We also work closely with the Music Composer, Voice Actors, and Audio Editing. And we come up with Teasers, Trailers, Behind the Scenes videos.
I'm under the impression that you guys worked on different parts of the video and put them together like a sexy masterpiece. Which parts were your favorites to work on?
Alex: Any parts with boobs are phenomenally more stimulating to work on, I have no complaints with those. Actually matching the voice to the animations was incredible fun because that's when it REALLY feels like a living scene with real characters.
Jake: Cum shots of course! 🙂 Oh, and boobies. The person who invented jiggle physics deserves a medal.
So you guys see all the pieces as they come together. Of course every bit is important, but what do you think is critical for the animation to come together as a whole?
Alex: Depth of field is really what makes this stand out. I wish I could show you what I see on my screen, but that last touch brings it to life so much. It looks like one flat, evenly lit shot until that step and then it feels very cinematic. I knew what was coming and I was still very very impressed.
Jake: The Animators worked very hard and spent a lot of time to get all the details just right. Lighting is also very important for adding emotion to the scene. The lighting artists and miro did a great job. And finally, especially for 3DX, jiggle physics. Amusteven X did a lot of the difficult so called" Soft Body" shots. You can't have good 3DX without the jiggly parts.
In traditional movies, a film editor is the key to a good movie. Everything could be excellent, but if you cut or time things awkwardly, it could spell disaster. How do you guys make key decisions for the movie, since its production is such a team effort? Any decisions that fall on your shoulders alone?
Alex: Well in this case, it takes like 6 minutes to render one frame. There is not a frame out of place that wasn't pre-planned. What is more important to mention is rescuing bad renders – in certain scenes we've had to hand-trace characters out of the bad environment/lighting/whatever frame by frame and paste them into a different one. This was common on special effects shots like teleporting or the bra disappearing magically.
Jake: Puppet Master did the Previz (the very first animated version, cameras and characters in place) and well begun is half done. But there's still a lot of timing to be sorted out. A shot will go back and forth between Animation, VFX, Hair Sim Team, Miro, Video Editing, and the Composer, which can all affect timing. A lot of message boards, emails, and Skype to make everything work. All decisions are made in consultation and after seeking feedback.
Any part of the process that you don't like or don't look forward too? Is it harder to do one part of the process than another?
Alex: I think the worst part is when you're in the zone, throwing together boob scenes and blowjob shots, and the drive crashes or windows freezes for a week. I'm editing the finals and I have about 3TB of footage we're working with so it gets to be very hard work on the drive. Sadly, nobody but me and the other editors will see the Bloodlust Cerene we saw, the uncompressed renders straight from animation. We have to send out 1080p mp4 files, and even though they look great it's not the same as what we see. I wish everyone could download 1tb of Bloodlust Cerene but we understand that such a file size is ridiculously huge 😛
We've released the characters now, so we can be a little more specific. Who's your favorite and why?
Alex: Cerene, obviously. She's got the most control on the situation and had the patience to learn vampire magic, balance the politics of men inside her realm, and is still nice enough to bump privates with Tristan at the end of the day.
Jake: Duchess! I have a thing for brunettes.
Anything you'd like to leave those of us looking forward to Bloodlust Cerene with?
Alex: This is, in my opinion, miles high above anything we've made. Definitely the best 3DX I've ever seen hands down, and I'm glad I got to be among the first to see it in its final form ❤️
Jake: Did I mention jiggle physics?